Congratulations to the graduating students in landscape architecture who received the following awards at the Ontario Agriculture College convocation awards celebration held on June 13, 2018.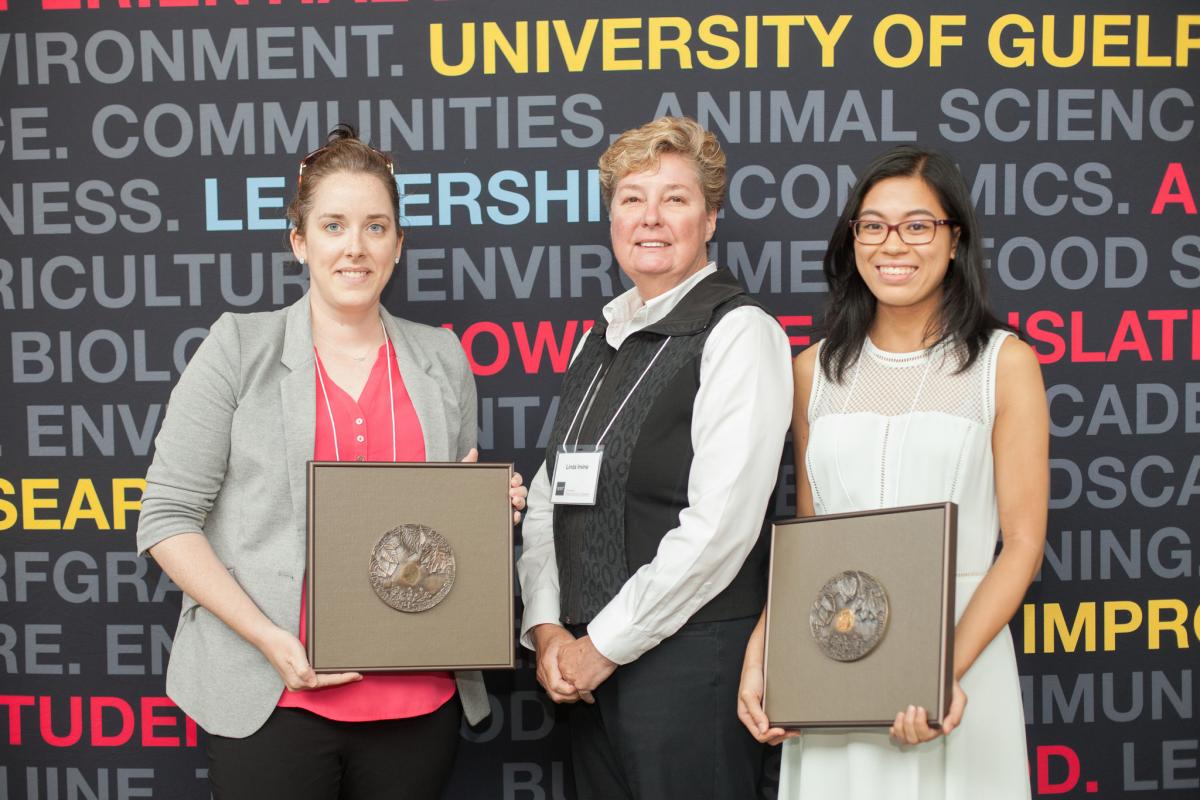 Above photo:  The Chanasyk Medal for Professionalism was presented by Linda Irvine, OALA, FCSLA (niece to Professor Chanasyk, a forefather of Landscape Architecture at the University of Guelph) to graduating SEDRD students Amy Purvis, MLA '18 (let) and Jenny Trinh, BLA '18 (right).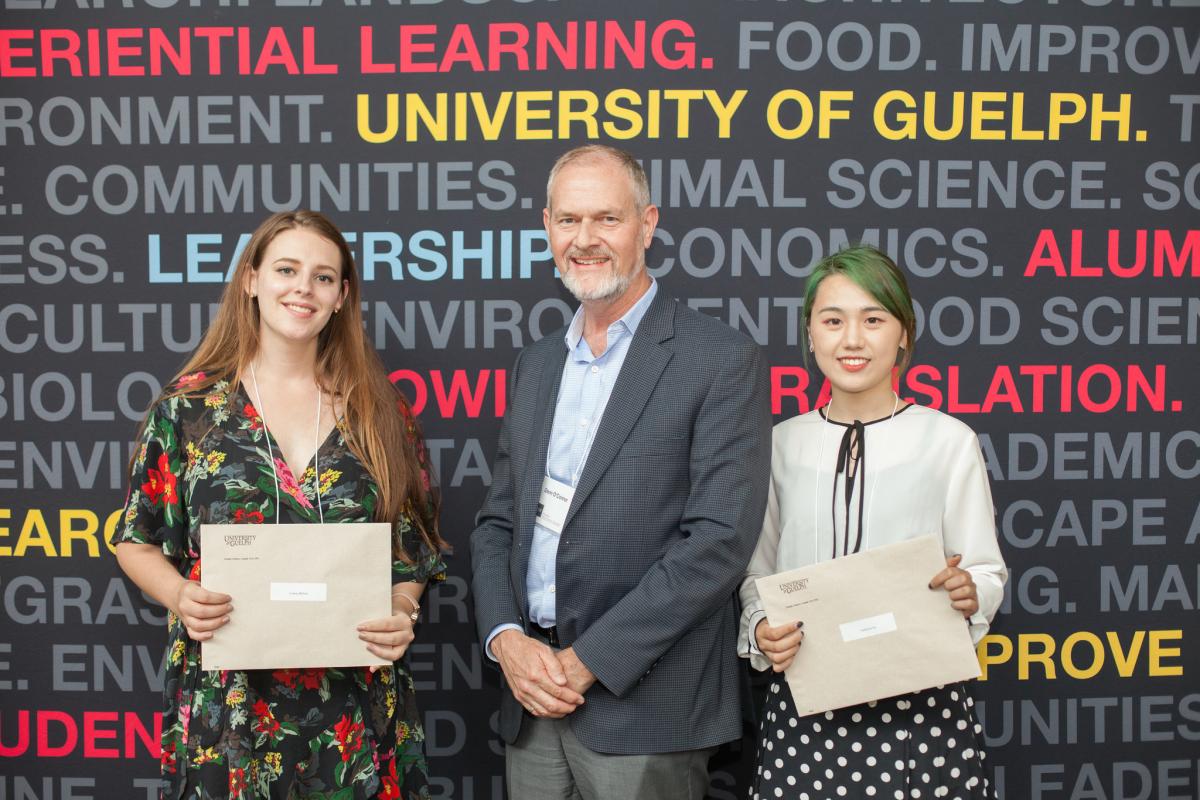 Above photo:  The Canadian Society of Landscape Architects (CSLA) Prize was presented to graduating SEDRD students, Lindsay McCain, BLA '18 (left) and Katherine Xie, MLA '18 (right) by CSLA President-Elect Glenn O'Connor, OALA, FCSLA.
Jenny Trinh, BLA '18 also was awarded one of the Class of OAC '51 Leadership Prizes; she provided the ceremony with closing remarks and a special thank you to the OAC Convocation Awards sponsors.