From Thursday, August 8 to Sunday, August 11, 2019, a group of landscape architecture students from the University of Guelph participated in a field trip to New York City. During this time, these students had an opportunity to visit various parks and public spaces within this urban mecca. The trip included visiting significant historical and contemporary parks and green-scapes that have shaped NYC and have made an impact to the landscape architectural field in the city. Award-winning landscape architect, Ken Smith from Ken Smith Workshop, provided a walking tour of his Pier 15 project, located in the lower east side of the city. Design Associate, Joshua Seyfried of James Corner's Field Operations, provided a tour of the High Line (2.3 km elevated linear park on the west side of NYC) and ending the tour at the Vessel structure designed by English Architect, Thomas Heatherwick. 
The students enjoyed lunch while observing the layout and landscape features of the iconic pocket-park, Paley Park. Other visited sites included Fulton Market, Washington Square Park, Union Square, Gramercy Park, Bryant Park, 9/11 Memorial Park and Central Park.  The students also had an opportunity to walk across the Brooklyn Bridge and meet with Design Associate, Alex Luckmann of Michael Van Valkenburgh Associates (MVVA), who offered a tour of MVVA's design of Brooklyn Bridge Park. The students also visited a couple of award-winning landscape architecture firms, including Mathews Nielsen Landscape Architects (MNLA) and Terrain Work. Here, the principals of these design firms presented some of their conceptual and built projects in the city.  This learning experience was generously supported for the OAC Learning Trust and SEDRD, and was coordinated by Prof. Nadia Amoroso. This trip will be part of an independent study this fall.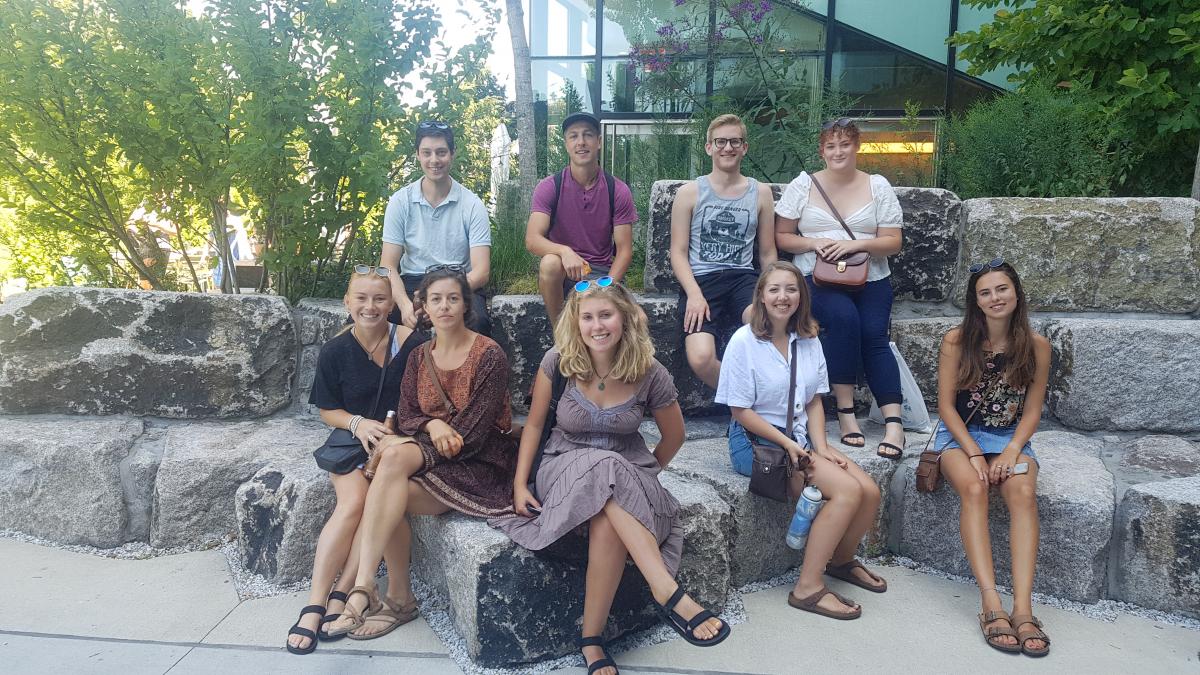 Photo:  Brooklyn Bridge Park.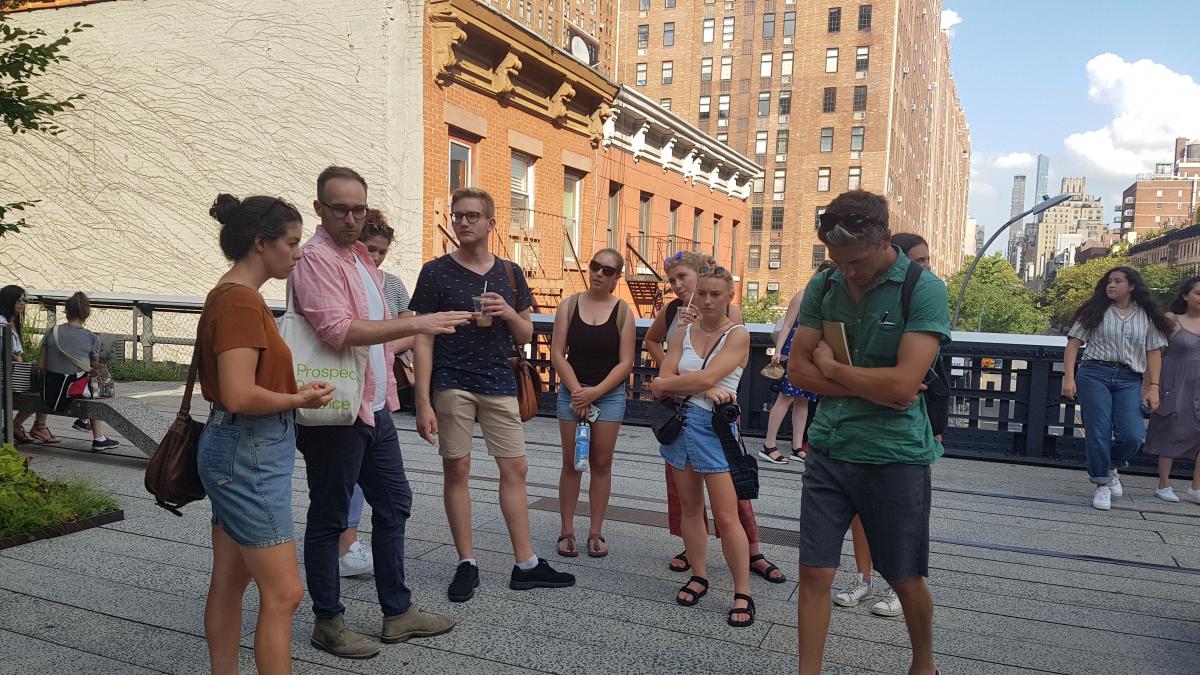 Photo:  The High Line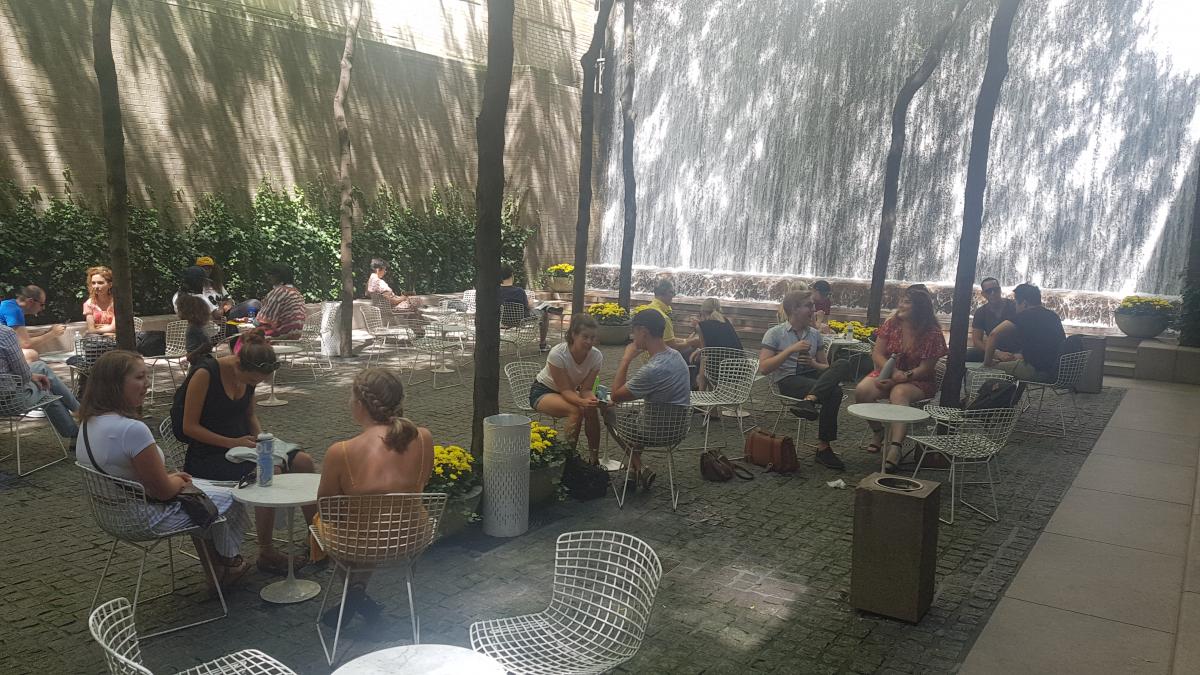 Photo:  Paley Park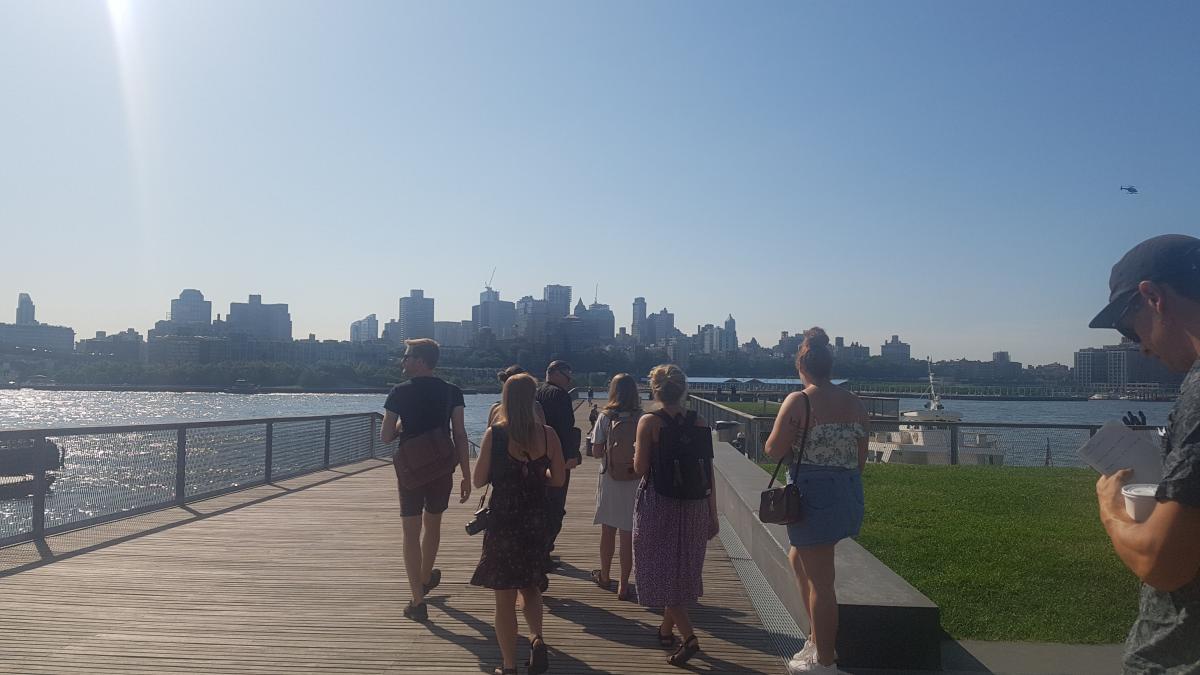 Photo:  Pier 15 with Ken Smith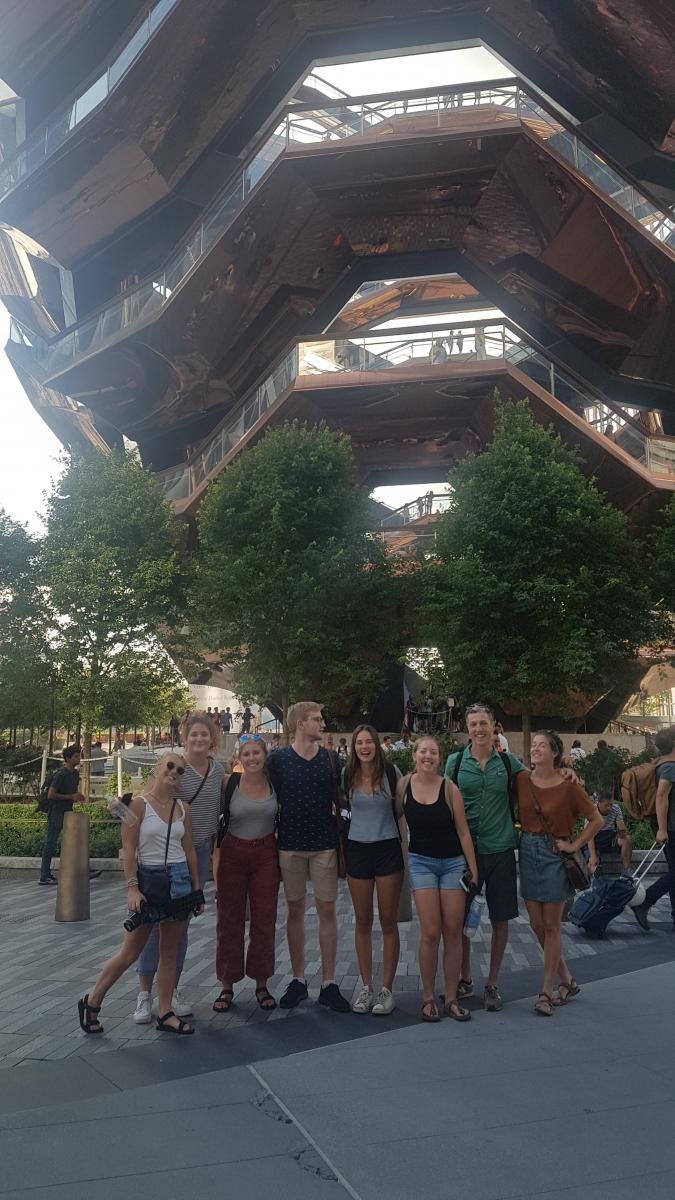 Photo:  The Vessel, Hudson Yards