Ashleigh Weeden (PhD Candidate, Rural Studies) won the poster competition at the 2019 Sustainable Communities Conference, which was co-hosted by the Canadian Rural Revitalization Foundation and the North Atlantic Forum in St. John's, Newfoundland. The poster competition was decided by vote by conference participants, which included rural leaders, community-based organizations, government policy makers, businesses, students, and researchers from across Canada, the United States, and Europe. Ashleigh's poster presentation provided highlights of her ongoing dissertation research, which is investigating place-based innovation systems and their implications for rural policy. You can view her poster and learn more about her research at http://www.ruraldev.ca/ashleigh-weeden [1].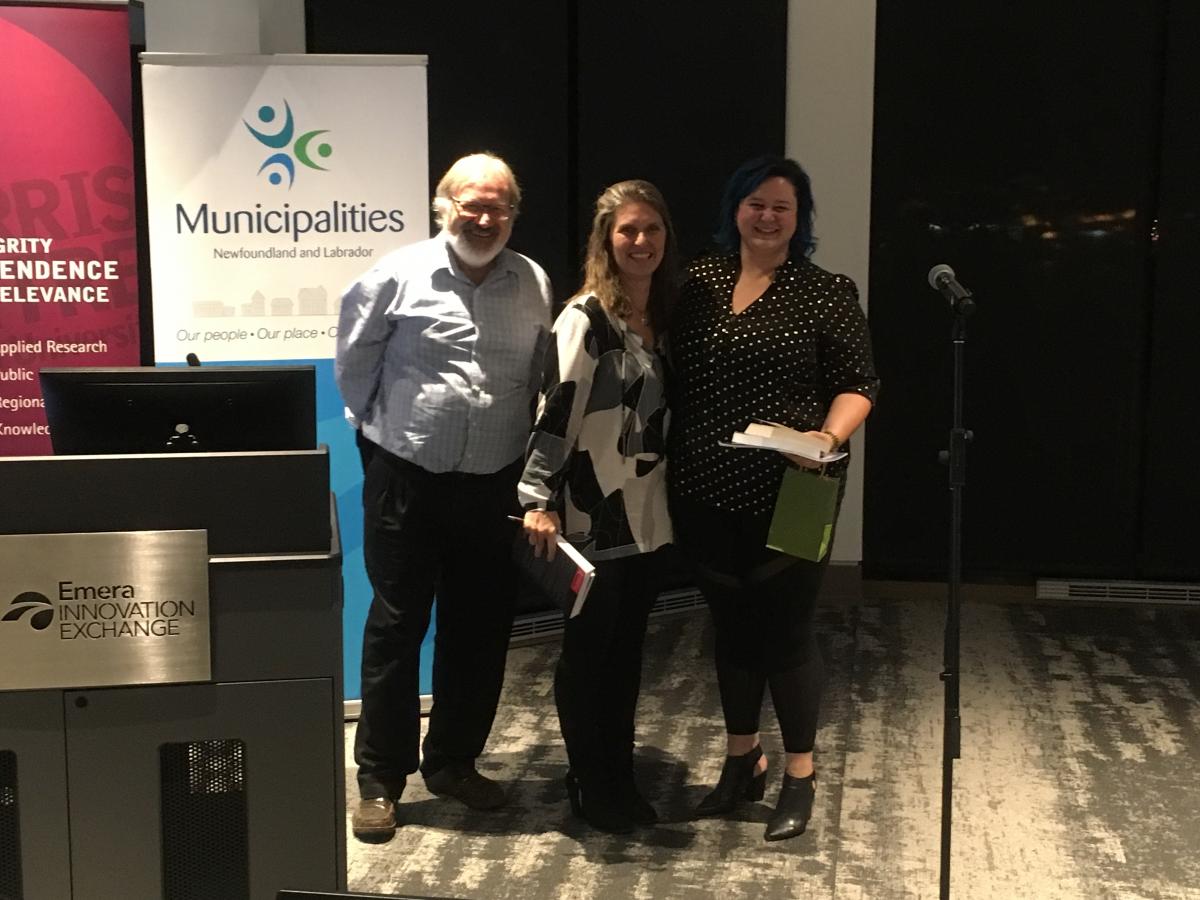 Photo:  Ivan Emke, Kim Crosbie, and Ashleigh Weeden.
Ashleigh's poster presentation was just one of total of 16 presentations and posters that were delivered by students and faculty from the School. For more information on the 2019 Sustainable Communities conference, please visit www.northatlanticforum.org [2].