Ashleigh Weeden, SEDRD PhD Rural Studies candidate, was invited to share some reflections on place-based policy with the Scottish Parliament's Cross Party Group on Rural Policy on October 29, 2019 [1]. The Cross-Party Group provides information to MSPs (Members of Scottish Parliament) and the wider Scottish Parliament about issues relating to rural policies and policy-making in Scotland. More than 70 people from across Scottish Parliament, rural development organizations, and research institutions attended the October 29th session, which focused on taking a place-based approach to addressing demographic change in rural Scotland.
The October 29th meeting of the Cross Party Group featured a series of short interventions (5 minutes max) detailing different demographic trends across rural Scotland as well as a range of place-based responses to those trends. Ashleigh was the final speaker of the night, and offered a reflective summary of what was shared as well as her own reflections on the role of place in rural policy and development. Her comments can be read in full online by clicking here [2].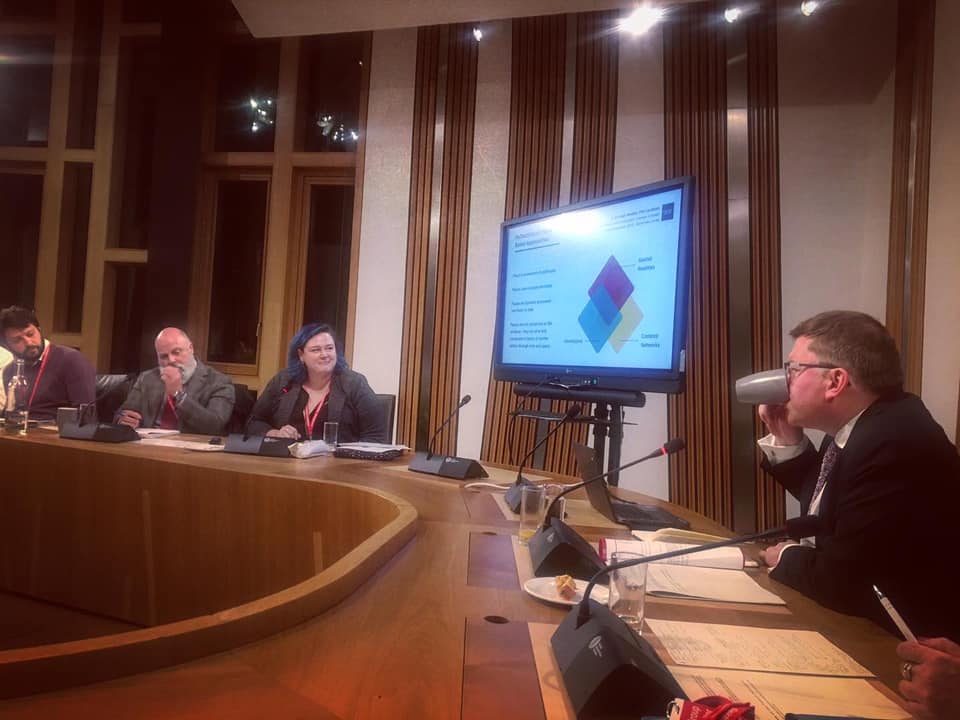 Ashleigh is spending the Fall 2019 semester at Scotland's Rural College in Edinburgh as a Visiting Researcher to support data collection for her dissertation research on place-based innovation and rural policy foresight [3], funded through a Research & Exchange Mobility Grant from the Rural Policy Learning Commons. [4]