New book edited by Prof Karen Landman & Ashlee Cunsolo entitled "Mourning Nature:  Hope at the Heart of Ecological Loss and Grief". Book launch will take place Tuesday, May 30th, 2017 at 7:00 pm at the Bookshelf, 41 Quebec Street, Guelph.
Ashlee Cunsolo is director of the Labrador Institute and an adjunct professor at Memorial University of Newfoundland. Karen Landman is professor of landscape architecture at the School of Environmental Design and Rural Development at the University of Guelph.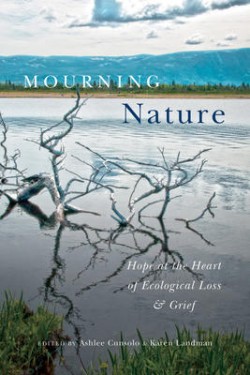 See more details on the Bookshelf website here [1].