University of Guelph - Landscape Architecture Guest Lecture Series presents:
Frank Kershaw
Toronto, Ontario
"Dunington-Grubb Landscape Architects and Their Legendary Gardens"
Wednesday, March 15th, 2017
Pizza lunch @ 11:30 am; Lecture @ 11:45 am
Landscape Architecture, Room 125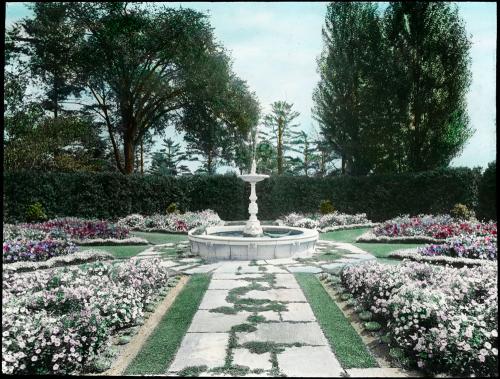 Photo:  Glendon Hall - Bayview Ave, North York, gardens and grounds.  
Photographer: William M. Crisp. Photo credit: City of Toronto Archives.
Frank Kershaw, horticulturalist and educator, has photographed close to 5000 gardens around the globe and studied the contribution of numerous landscape architects and designers since the 1890's.  
This lecture is supported by the Vandergrift Family Endowment and the  Ontario Association of Landscape Architects [1].
All welcome to attend.