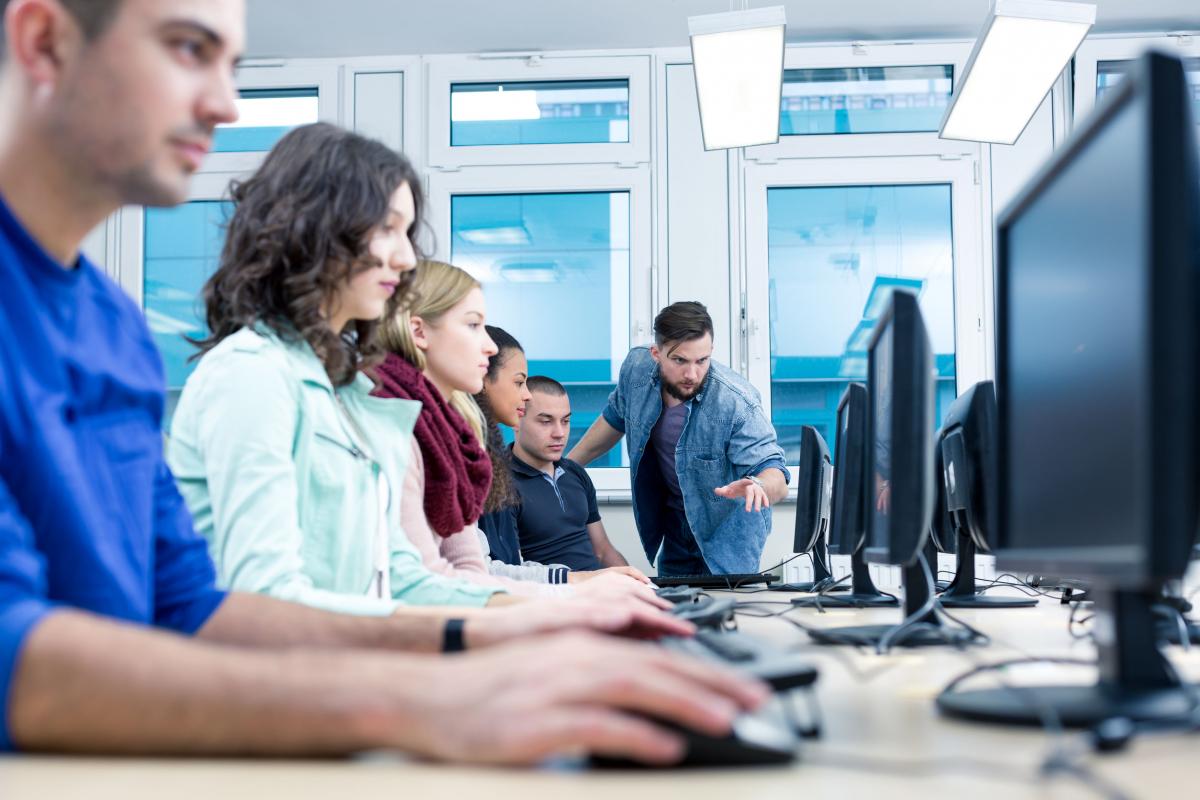 The MSc in Computer Science emphasizes both academic and applied research that can meaningfully contribute to further research, industry partnerships and government programs. There are multiple research areas [1] students can choose to study, and interaction with other disciplines is encouraged as many faculty work with industry partners and other departments at the University of Guelph.

The MSc program is a thesis-based full­-time, two­-year program (6 semesters, or 24 months) during which students will complete five courses [2], give a public seminar, conduct research and successfully defend a thesis. Applicants also have the option to apply for a collaborative specialization in Artificial Intelligence (AI) [3]or a collaborative specialization in One Health [4]while pursuing a thesis-based MSc degree in computer science.

We strongly encourage all applicants to get in touch with prospective Graduate Faculty Supervisors [5] prior to applying, as finding a SoCS supervisor is mandatory for admission into the MSc.CS program. You can review SoCS Faculty Areas of Research [1] to assist you in finding a suitable SoCS graduate faculty supervisor.
---
How to Apply
Please apply online at Applying to Guelph. [7]
Application Deadlines
Available spaces in the MSc program fill quickly, so it is in your best interest to submit your application and all required supporting documentation early. Our application deadline dates for each semester of enrollment are as follows:*
Winter 2023: October 1, 2022
Spring 2023: February 1, 2023
Fall 2023: June 1, 2023
*The application deadlines are for both Domestic and International applicants. We encourage International applicants to apply a minimum of 9 months in advance of these deadlines to ensure study permits can be processed in time for admission. Please see the Office of Graduate & Postdoctoral Studies Recommendations for International Applicants [8] for suggested application timeline.
Please note: Application processing times may vary and take approximately two to three months for decision.
Applicants must meet the minimum admission requirements of both the University and the School of Computer Science (SoCS). For admission to the MSc in Computer Science program, entrants require the following:
In addition to the Faculty of Graduate Studies Requirements, the School of Computer Science (SoCS) requires all of the documentation noted on the application page [7] including:
Academic Transcripts

[11]



A current resume or CV

Statement of Interest that lists specific computing science topics (3-5) that you wish to research and explains why these topics are of particular interest to you. This document will help us direct your application to the appropriate professor(s). Please refer to the faculty research areas

[1]

for specific topics. The Statement of Interest should be a maximum of one page in length.

Two Academic References

[11]




A test of English proficiency

[12]

is required of all applicants whose first language is not English

.* *Please note, the English test may not be more than two years old at the time of admission. The proof of English proficiency requirement may be waived in exceptional circumstances. For example, applicants may be eligible for an English Waiver who have conferred a degree in a country where English is the native language AND in an accredited university where English is the language of instruction (e.g. Canada, UK, USA, Australia, etc.). School of Computer Science Graduate Admissions Committee approval is required.

The GRE is NOT required
Fees & Funding
For more information, please visit Guelph Graduate Fees [13] or fees, funding and scholarships. [14]
---
For more information and requirements, please visit the MSc Program Graduate Calendar, [15] or download our Program Brochure. [16]
Please note, we will not be able to pre-evaluate any documents, and must receive all the required documentation before your application can be evaluated. If you need further assistance, please contact our Graduate Program Assistant [17].