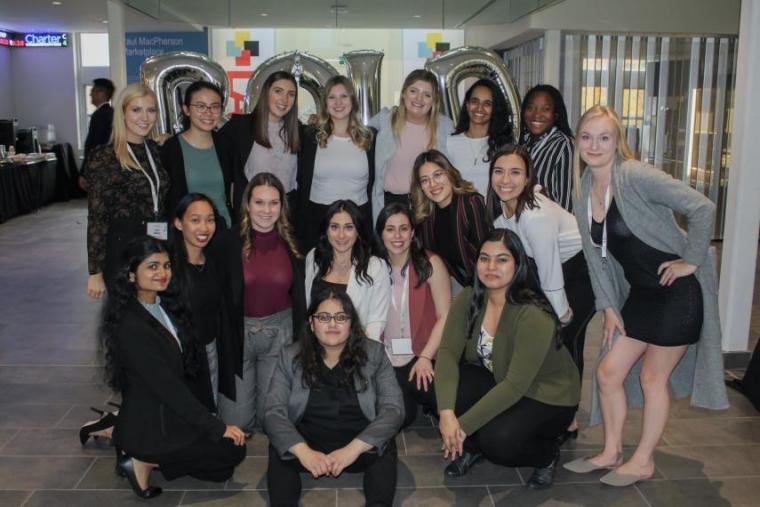 Guelph Women in Leadership, a Lang-affiliated campus group, hosted their inaugural conference last month, focused on professional growth and leadership development.
BOLD: A Women In Leadership Conference was the first-ever conference organized by the Guelph Women in Leadership student organization and welcomed over 80 student delegates to the conference, as well as 25 industry representatives. At the conference, delegates had the opportunity to attend four different workshops focused on professional growth and gender-based issues, network with industry representatives, and attend a keynote presentation by Francine Dyksterhuis, the southwestern regional president for RBC.
Dyksterhuis' keynote presentation provided an empowering and inspiring speech on how she overcame several struggles during her personal and professional career. Throughout the keynote was a theme of self-love, confidence and never limiting yourself.
"They conference was filled with leadership development opportunities and an incredible keynote presentation," said Nabeeha Pirzada, Co-President of Guelph Women in Leadership. "The keynote presentation left everyone in the room feeling like they mattered and that we should never limit ourselves."
The event was made possible through sponsorship by: RBC, Fidelity Investments, Colliers, Sherwin-Williams, EMCO, DivaCup, and Bliss Dough.
---
Guelph Women in Leadership [1] is a Lang-affiliated student group that aims to empower undergraduate students from the University of Guelph to think beyond convention and redefine their construct of purpose. They host events throughout the year with themes of female empowerment, leadership, and personal growth.