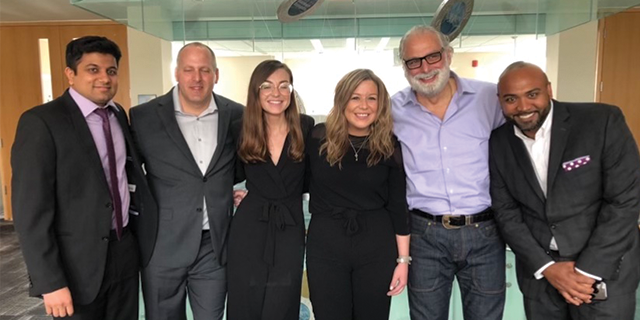 Business leaders know that growth can come from inspiration and fresh ideas. When CEO John Lettieri was looking for help to research a new idea for Hero Certified Burgers, his well-known franchise with over 60 locations across Canada, he called on the team organizing the capstone course for Lang's MBA students.
Today he says the results they produced are his go-to playbook. "It's what I look at now every step of the way, they really created my roadmap," says Lettieri.
The "Lang MBA Boardroom Challenge", a capstone course, involves students working to solve a problem for a real-life client. The class competes in teams of four or five to solve a business challenge, in Lettieri's case, how to franchise the Hero Virtual Kitchen: a sustainable program for the foodservice industry. primarily existing restaurants, to prepare and deliver Hero Certified Burgers menu items through third-party delivery. The framework is essential to a shared space economy. Students conduct an industry analysis as well as an internal scan of the corporate partner, then present recommendations.
Most Lang MBA [1] students come to the program with a few years of work experience, looking to formalize and enhance their business and managerial skills. Lang's unique focus on sustainability and responsible business appeal to professionals from a variety of sectors including finance, agriculture, hospitality, and not-for-profit.
For student Joshua Montgomery (Lang MBA '20), the opportunity to help a real client solve a genuine business challenge was a great way to finish his MBA. And while the groups engaged in friendly competition, the common goal of informing the business meant that there was also a lot of information sharing. "Nobody was secretive about anything, we all wanted each other to do well," says Montgomery, whose group ultimately won.
"I was very fortunate to be in a class that wasn't about winning. Everybody would help each other. We were really trying to look at how to take an idea to the next level," says Montgomery.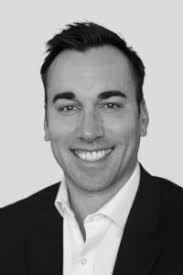 In fact, that's a lesson that Montgomery has taken from the Lang MBA [1]into his new role as CEO of Venture Academy, a group of youth treatment centre facilities. "You might have your own specific mission, but you have to be able to step away and think about how this is going to impact the larger organization."
The project had yet another Lang connection in Kally Dimos (Lang MBA '14), a food and beverage professional, who consulted for Hero Certified Burgers on special projects. She had been facilitating an earlier research project with undergraduate business students from a different school when Lettieri asked if there might be an opportunity to go even more in-depth with their research. Dimos thought immediately of her own experience at Lang, when her capstone course featured PepsiCo as the client.
"Having spent my entire career in the food industry, the program enriched my knowledge and network immensely. It was very relevant to my career and my company, and I had the privilege to co-author and publish an academic paper. It was really rewarding," says Dimos in recalling her own capstone experience. "Knowing the quality of the work that comes out of Lang's capstone course, I reached out to program about featuring Hero Certified Burgers and they embraced it."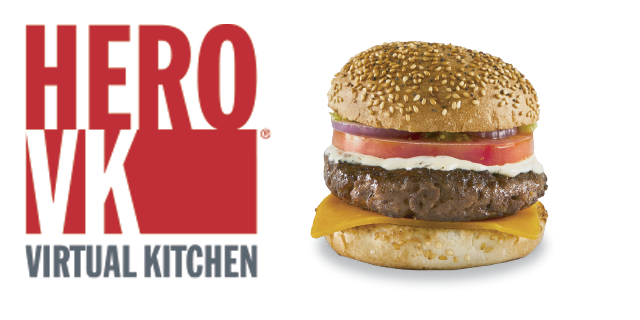 After making the connection with Lang, Dimos helped to coordinate the project, introducing Lettieri and liaising with the students to make sure that they had all the information they needed to get a full picture of the Hero Certified Burgers' business and its goals. "We provided them with all the background and material, and I collaborated with the students through the entire course to make sure we were on track with the deliverable."
After working with the Lang students, Lettieri agreed that the level of output from MBA students really showed an experienced maturity in analyzing his business. "I was really impressed with the final document—every paragraph and page had a purpose related to this business." Recommendations included tips on everything from how to simplify the menu, to possible distribution partners, to training systems. It has served as a framework to help him execute and scale the Hero Virtual Kitchen business.
For Montgomery, the capstone reaffirmed his decision to earn his MBA. Entering Lang with a background as a registered nurse and then engaged in various leadership roles, Montgomery says that the formalized learning helped to give him even more confidence. "You go into the MBA with some foundation, but it just takes you beyond. My communications skills were good before, but they're far better after. Now I'm able to sit at a table with the rest of my team and have knowledge about all these areas within my organization. As a CEO, I can add value to many conversations."
---
Take the next step - learn more about the Lang MBA program
Lang MBA program [1]