MLA Admissions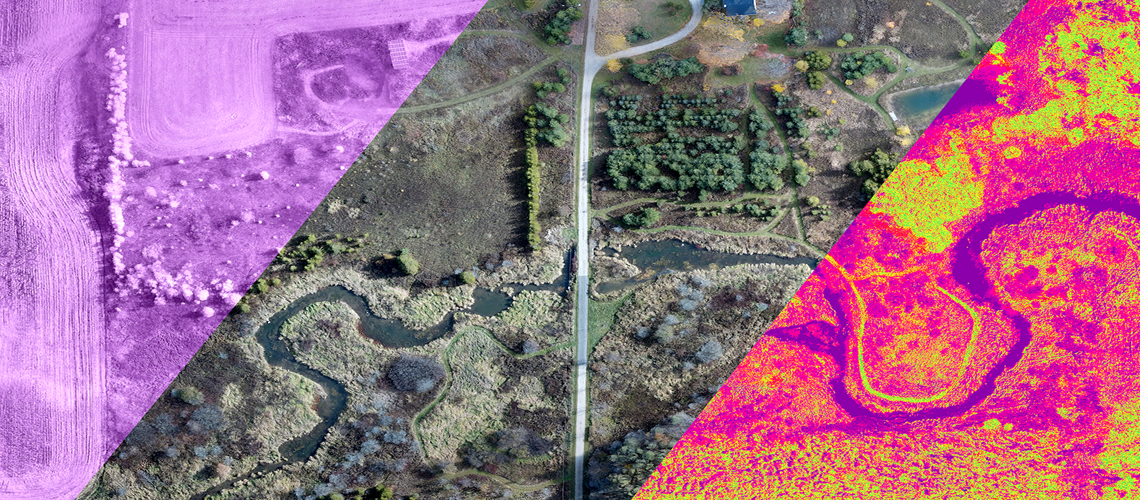 Photo credit:  Tim O'Brien, MLA
Applying to Master of Landscape Architecture
Application to the Master of Landscape Architecture program requires candidates to apply online through the Office of Graduate and Postdoctoral Studies website.
All application material is submitted online to your WebAdvisor account except for the portfolio requirement which is to be sent separately via email in digital PDF format.  Admission is based on previous academic performance, references, evidence of creative work, statement of interest, and background information provided through a questionnaire. All applications must be accompanied by a digital portfolio, statement of research, cv/resume, references and the completed background questionnaire (the background questionnaire is uploaded as the "supplemental document").  
Applicants should note that the online application system can take up to 3-5 working days to process your account.  Once your account is processed, you will receive an email with your login information and instructions on how to upload your documents. Please plan the submission of your application in accordance with admission deadline.
MLA applicants are not required to find a faculty advisor prior to submitting an application (please ignore this question on the online application).  An Advisor is assigned to each new student.  As an MLA student's concentration within the program sharpens, they can seek out another Advisor, a faculty member whose interests or expertise is aligned to their own.  This is normally done prior to the beginning of your final year of study.
After a careful review of all submitted materials, the strongest candidates are selected for admission from the pool of qualified applicants.
For additional information to guide you through the application process and assist you with the online application, please refer to link Applying to Guelph.
---
Application Requirements
Eligibility requirements for application to the MLA program are that you hold any honours (four-year) undergraduate degree, or equivalent, from a recognized institution with a minimum of B- average (70%) over the last two years of full-time equivalent study.  Students who meet alternate admission criteria standards may also be considered.
---
MLA Application Summary 
The following information is uploaded electronically to your online WebAdvisor account:
Two References.  Two academic references are preferred if possible.  You may submit up to three references online.
The following document is required electronically and is due by the application deadline of January 31.  
Please refer to the International Applicants page of the Office of Graduate and Postdoctoral Studies website. 
If your first language is not English, you will be required to submit the results of a standardized language test.  Please refer to the Office of Graduate and Postdoctoral Studies website for the required English Language Proficiency acceptable tests and required scores.  Lower test scores will not be considered for admission.
---
Required Documents for MLA Application
 
You are required to provide transcripts from any institution where you have earned (or will earn) a degree, studied for one semester or more, or took courses that relate to your graduate study interests. This includes transfer credits and University exchange/semester abroad transcripts.  Please include a copy of the grading scale with the transcript.  Your application checklist on WebAdvisor will identify which transcripts you are required to upload.
Prepare a one-page summary of your interests as they pertain to the study of landscape architecture. This statement might include a description of your background and why you feel it is a good fit with landscape architecture; summary of what interests you most with respect to the study of landscape architecture, including any specialized areas you would like to explore; and finally, a discussion of how you would like to use your education once you have completed your degree.
Provide a current cv or resume that gives a profile of your background and experience.
The MLA Background questionnaire is intended to give the Admissions Committee an understanding of whether your interests and abilities will fit with our faculty and program.  The MLA Background Questionnaire is uploaded as the "Supplemental Document" on your WebAdvisor account.  See attachment below for more details.
To aid the Admissions Committee in evaluating your potential as a design student, you are asked to submit a portfolio that represents evidence of your creativity.  Submission of an electronic PDF portfolio is also due on or before January 31. The MLA portfolio submission aids the Admissions Committee in evaluating your potential as a design student.  You are asked to submit a portfolio that represents evidence of your creative ability.  The term 'creative' should be interpreted in its broadest definition.

Electronic portfolio:  portfolio is to be sent in PDF format to:  mla.portfolio@uoguelph.ca using the PDF file naming convention (Last Name_First Name_MLA portfolio).
See attachment below for more details on the portfolio submission guidelines.
---
Applicants are only accepted for entry into the fall semester annually.  Deadline to receive completed applications is January 31, 2023 for September / Fall 2023 entry.  Course sequencing and space limitations make the winter semester entry point impossible for most MLA degree students.  Late applications will be considered on a case-by-case basis.
---
Scholarships and Funding
Scholarships are available to students with strong entrance marks, but it is vital that you are prepared to cover the full cost of the program.  Here are a few funding supports that are available to MLA students:
Entrance Scholarships: Each year the MLA program strives to provide entrance scholarships to students with strong academic performance. The value and quantity of this financial support changes from year to year.
Graduate Teaching Assistantships: The School of Environmental Design and Rural Development hires a number of MLA graduate students (GTA's) to provide support to our undergraduate courses. These positions are advertised by application in advance of each fall and winter semester.
University Scholarships: The University of Guelph offers resources to financially support graduate students. Please refer to the Office of Graduate and Postdoctoral Studies website regarding Scholarships and Awards and Student Financial Services.
Ontario Graduate Scholarship (OGS) Program.  Applicants who qualify for the Ontario Graduate Scholarship (OGS) program require a complete OGS application and a complete graduate application to be submitted by the deadline date set each year (typically by January 31st).  See eligibility requirements and deadline details on the Graduate Studies Funding/Scholarship page.  
Questions
Get to know the Master of Landscape Architecture program by watching the "7 Common Questions About Applying to the MLA Program Video".
In order to serve you better, the Office of Graduate and Postdoctoral Studies has created a Frequently Asked Questions (FAQ) section to assist you with the admissions process.
Find our SEDRD promo page with our graduate programs in the OAC Graduate Studies Viewbook.
Find us on social media!
Instagram:  
UofG Landscape Architecture:  @uofg_landscapearchitecture
SEDRD Graduate Student Society:  @sedrd_gss
LA Facebook:   University of Guelph - Landscape Architecture
SEDRD Twitter:  @SEDRD