Congratulations to Professor Wayne Caldwell [1] who was elected as a Fellow of the Canadian Institute of Planners at the CIP national conference in Ottawa on July 4, 2019. 
Fellowship is a special status for Members developed by the Canadian Institute of Planners that recognizes excellence, identifies prominent role models, promotes advances in planning practice and draws leaders to the forefront of planning in Canada. Election as a Fellow of the Canadian Institute of Planners is the highest award the Institute can give to a planner. It is given only to those Members who exhibit the highest professional attainment and exhibit a wide breadth of experience. Such professional attainment and experience must be significant within a Canadian or international planning context.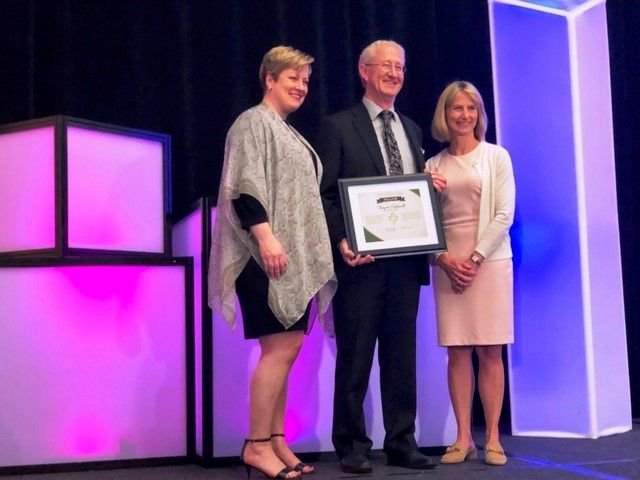 Photo Above:  left:  CIP President, Eleanor Mohammad, middle:  Prof. Wayne Caldwell, right:  College of Fellows President, Ann Joyner.
Wayne's inductee information can be found on the CIP College of Fellows [2] web page.