WexPOPS, a SEDRD created community gathering place that 'popped up' in the Wexford Heights Plaza in Scarborough this summer was mentioned in a recent Toronto Star article [1] that discusses the value of converting parking space to park space with case studies from Toronto and San Francisco and announces a new parklet bylaw that the City of Toronto will be enacting this fall. 
Spacing [2] published an article last week, which provides a summary of the project including the role that U of G MLA students played in the community design process.
WexPOPS is the first pilot project of the plazaPOPS [3] initiative which evolved out of Daniel Rotsztain's MLA thesis from 2018, and is co-led by Daniel and Landscape Architecture prof's Brendan Stewart [4] and Karen Landman [5].
Photos below are from the WexPops initiative at Wexford Heights Plaza in Scarborough.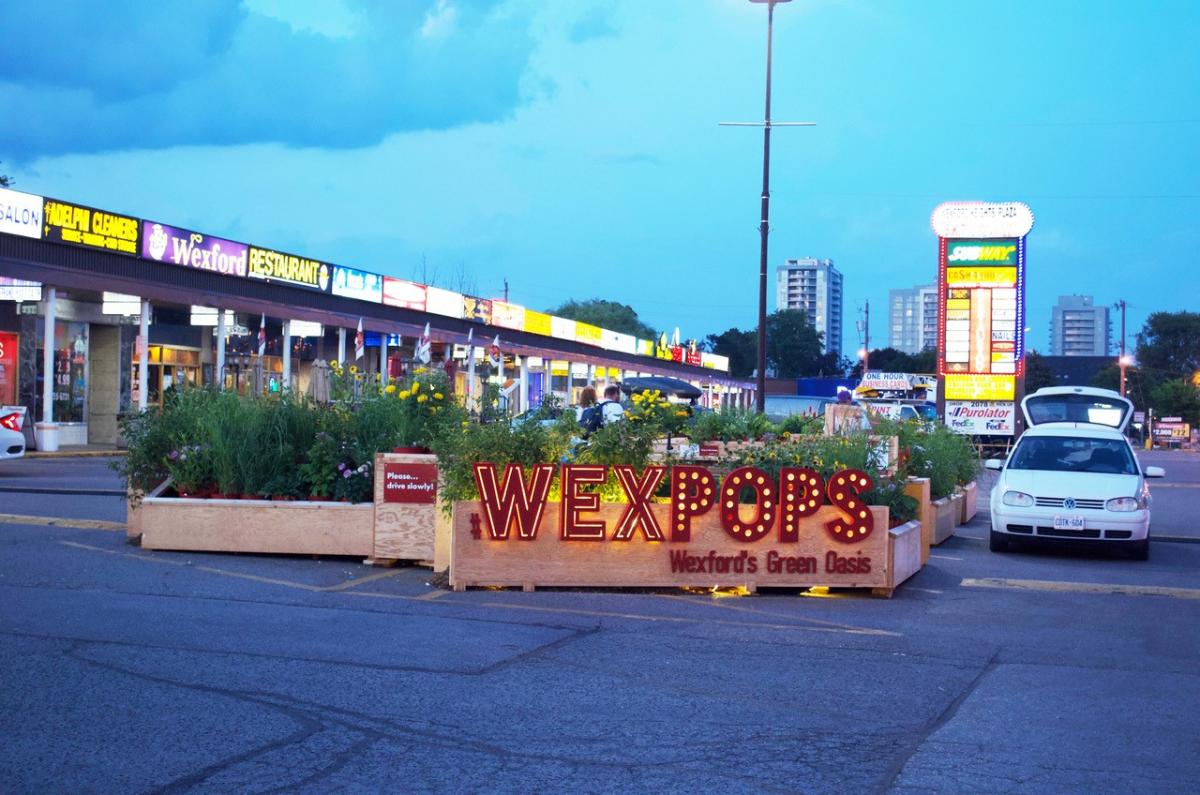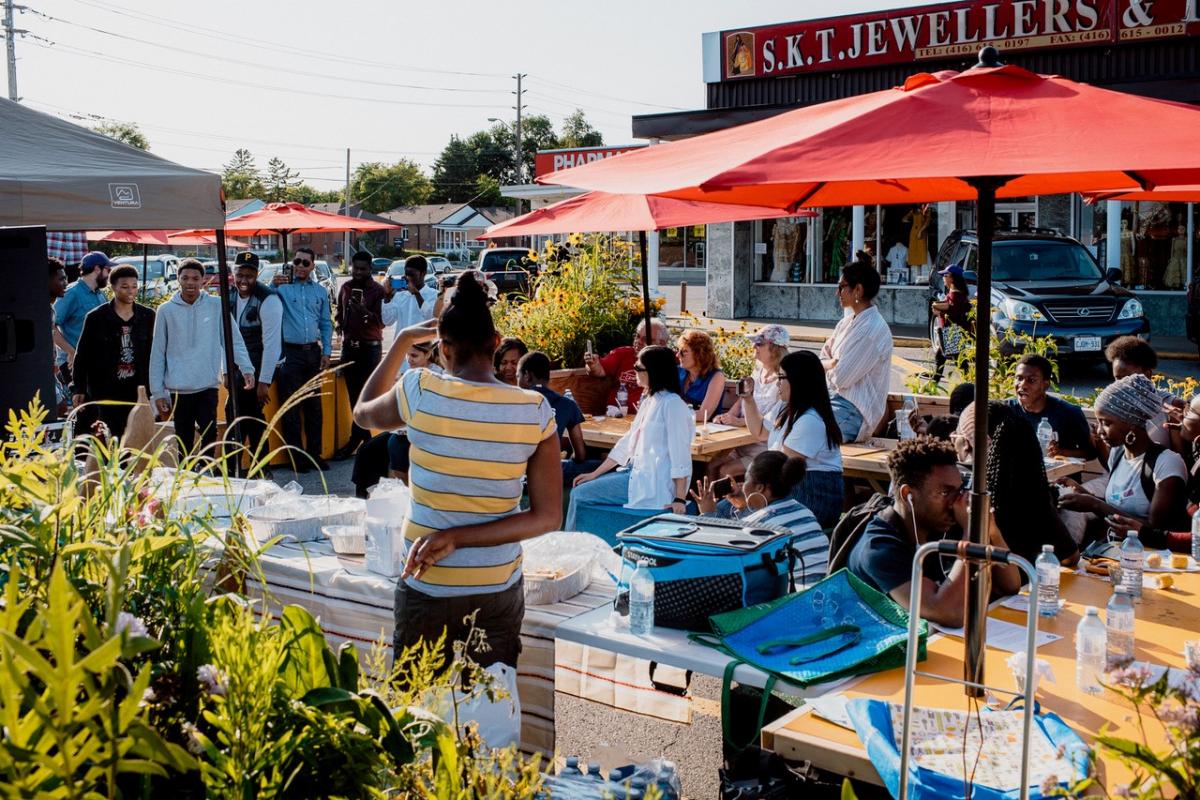 Images courtesy of Brendan Stewart and Kat Rizza.