Brendan Stewart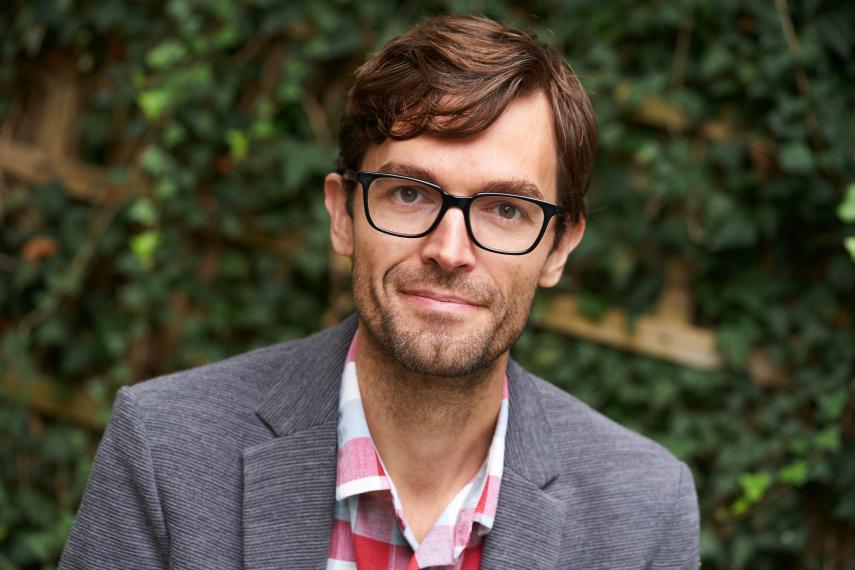 Assistant Professor - Landscape Architecture
Email:
brendan.stewart@uoguelph.ca
Office:
Landscape Architecture, Rm 117
Find Related People by Keyword
Bio Summary
Brendan Stewart, OALA, CSLA, CAHP is a landscape architect and heritage planner whose research and creative scholarship focuses on cultural landscapes and the adaptive re-use of public and community spaces through participatory design processes. Prior to joining SEDRD, he led the landscape practice at ERA Architects in Toronto, an interdisciplinary firm focussed on heritage conservation, design, and planning, and he continues to collaborate with the firm.
Brendan is an OAC alumni, having received his Bachelor of Landscape Architecture from Guelph (2004). He also attended Edinburgh College of Art (2003), and received a Masters of Landscape Architecture from the University of California, Berkeley (2009).
Throughout his career, Brendan has been actively engaged in the academic, professional, and community spheres. He is a regular invited critic in the architecture, landscape architecture and planning programs at the University of Toronto, University of Waterloo and Ryerson University, and was an editorial board member of Ground Magazine, the journal of the Ontario Association of Landscape Architects.
In 2015, Brendan was involved in organizing and participating in the 'Leading with Landscape' conference in Toronto, hosted by the Washington DC based Cultural Landscape Foundation, which was attended by over 400 landscape practitioners and scholars from around the world, and he assisted in the creation of an associated guidebook to Toronto's designed landscapes. He is a director of the Friends of Allan Gardens and the Alliance for Historic Landscape Preservation (AHLP), and served for four years as the University of Guelph's appointed educator to the Ontario Association of Landscape Architects governing council.  
Brendan has collaborated with landscape architects, architects, artists, urban designers and planners on projects across Canada and abroad, and has completed several award winning, youth led place-making projects in inner-suburban communities in and around Toronto.
Since 2018, Brendan has been leading plazaPOPS with Daniel Rotsztain (MLA 2018) and faculty colleague Karen Landman, a tactical urbanism initiative tailored to the conditions of suburban main streets that generates community and economic development through pop up public spaces on privately owned strip-mall parking lots. You can learn more about plazaPOPS' first pilot in this video and report, a 'proof of concept' project that involved numerous LA students in the school who contributed through design studios, research assistantships and independent study courses.
In summer 2021, plazaPOPS incorporated as a not-for-profit organization and was awarded a grant from the Federal Development Agency of Southern Ontario as part of the City of Toronto's 'Main Street Recovery and Rebuild program', to implement a series of new plazaPOPS installations between 2022 and 2024. Brendan and Daniel continue to lead the project, and are working with a larger team of researchers on a SSHRC funded research project in partnership with the City of Toronto to evaluate the impact of plazaPOPS and understand how to develop a sustainable city-wide program — a challenge made all the more urgent in the context of COVID-19.
Brendan brings this experience to his community design studio and professional practice courses in the undergraduate and graduate landscape architectural programs at Guelph.
Research Interests
Brendan's research interests include heritage conservation planning and design; cultural landscapes and service learning and participatory design practices.