GDip (Graduate Diploma) - Tourism Research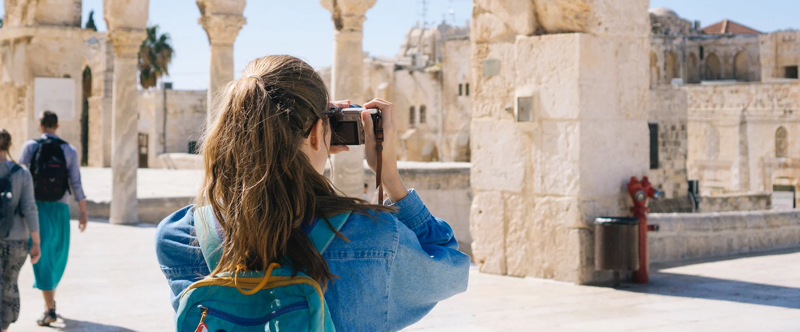 Advance your career in tourism management
---
Lang's Graduate Diploma (GDip) in Tourism Research extends your knowledge of tourism obtained during your undergraduate degree to gain enhanced analytical skills and expertise to develop optimal solutions to complex challenges and improve global tourism organizations. The GDip in Tourism Research provides highly focused training in tourism research, including theoretical assessment, model development, method selection, study design, data analysis, and interpretation of results. The diploma also allows for a path to transfer into Lang's MSc in Tourism & Hospitality, dependent on academic performance in the GDip.
---
Program timeline
You complete 6 courses (3 core and 3 restricted electives) within 1 year. Coursework includes topics in theory, methods, contemporary issues, and research applications in tourism, food, and hospitality management.
Career Opportunities
Graduates of this program pursue careers in a number of unique areas in hospitality and tourism management, including; 
Hospitality operational positions
Market research consultant
Destination researcher
Tourism industry analyst
Public sector planner
Continuing to Masters level studies

---
Applicants must meet the following requirements to be considered for admission:
A four-year honours Bachelor's degree (or its equivalent) with at least a B average (70% or higher) or 2nd class standing from a recognized post-secondary institution;

International applicants should use this guide to compare their academic credentials and determine the grade equivalency needed.

2 references, with an option for a third reference. Our preference is for academic references, but professional ones may be substituted if appropriate;
The GMAT or GRE is waived. 
Proof of English proficiency for applicants whose first language is not English. Please note that test scores must be valid for the start of the program.

Applicants who completed a post-secondary degree from Canada, the United States, the United Kingdom, Australia, or New Zealand may request that this requirement be waived. This request will be reviewed by the graduate selection committee, who may ask for an interview and/or supplementary documentation in their consideration. 
Application deadlines for Fall 2024 admission:
January 15 -- submission of the online application form
February 1 -- submission of all required supporting documents
To apply to the University of Guelph, follow these steps:
 
Complete the online application form through the OUAC portal (this will take about an hour – save your application regularly to avoid losing your work) by listing your demographic information, academic experience, work experience and referee information.

Statement of Research: Please do not enter your statement into the OUAC online application. You will upload your statement later in the application process.
Application Fee: Your application will not be submitted until you have paid the application fee.
 
Following the completion of your online application, you will receive an email from the Office of Graduate and Postdoctoral Studies staff with login information for the University of Guelph's WebAdvisor portal. Please note that access to WebAdvisor will be granted within a few business days, but may take up to 5 days during peak periods.
Upload the necessary application documents (see below) to WebAdvisor. All documents, including references, GRE/GMAT scores, and transcripts must be received by the application deadline.
Monitor your email and WebAdvisor for your admissions decision. You will receive an email notification when your admissions decision has been posted to WebAdvisor.
Core Courses
TRMH*6100 [0.50] Foundations of Tourism and Hospitality
TRMH*6200 [0.50] Contemporary Issues in Tourism
TRMH*6310 [0.50] Research Applications in Tourism and Hospitality
TRMH*6400 [1.00] Thesis Proposal
Restricted Electives
One of the following quantitative research methods courses:
TRMH*6290 [0.50] Research Methods for Tourism and Hospitality
SOC*6130 [0.50] Quantitative Research Methods
PSYC*6060 [0.50] Research Design and Statistics
Or with permission
GEOG*6090 [0.50] Geographical Research Methods I
plus
One of the following qualitative research methods courses:
TRMH*6080 [0.50] Qualitative Research Methods
MCS*6080 [0.50] Qualitative Methods: Consumer Research
ANTH*6140 [0.50] Qualitative Research Methods
SOC*6140 [0.50] Qualitative Research Methods
FRAN*6020 [0.50] Qualitative Methods
plus
One of the following topic courses:
TRMH*6110 [0.50] Foundations of Food Industry Management
TRMH*6250 [0.50] Tourism and Sustainable Development
TRMH*6270 [0.50] Data Mining Practicum
TRMH*6630 [0.50] Special Topics in Tourism
Or other courses as appropriate, depending on availability.
Note: Students who successfully complete the course work, with a minimum 77% overall average grade, and no less than 65% in any single HTM course, may be eligible to transfer to MSc Tourism and Hospitality.
For more information on this program, contact us at:
Graduate Program Assistant
trmhmsc@uoguelph.ca