MSc – Tourism and Hospitality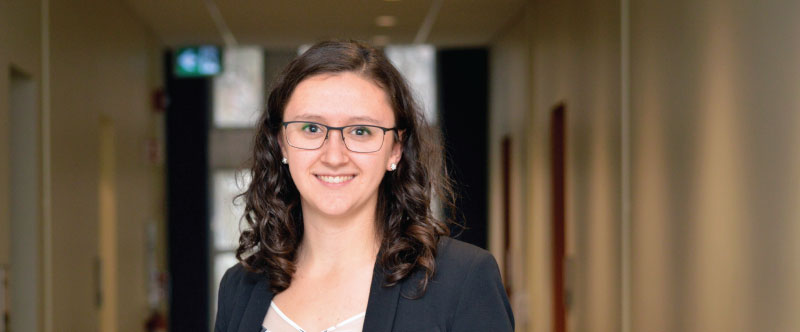 Help shape tomorrow's tourism and hospitality industry and equip yourself to go beyond.
Lang's MSc in Tourism & Hospitality Management examines the economic, cultural and social principles that will shape tomorrow's tourism and hospitality industry. You'll develop a critical understanding of how research and knowledge are used to better understand the hospitality and tourism industry and the complexities of its management.
You will graduate with practical knowledge and analytical skills that can be applied to your career to make informed recommendations for your employer, customer or researcher. This program is ideal in preparing students who wish to continue their research at the PhD level in tourism, hospitality and in the wider service/hospitality industry.
You can complete your MSc degree within two years. The program consists of six courses, split between core courses and restricted electives, along with a thesis proposal and defense. You will have the option of completing your degree on either a full-time (five semesters) or part-time basis (nine semesters).
---
Program timeline
The focus of this two-year program is to develop a thorough understanding of the leading theories that underpin the multi-disciplinary nature of tourism and hospitality. The program consists of six taught graduate courses, three of which are core/compulsory and three are 'restricted electives', plus the thesis proposal and defense.

---
Meet our MSc students and alumni
Graduates of this program are well-rounded researchers, focused on solving complex challenges within their chosen field.
Career Opportunities
Graduates of this program pursue careers in a number of unique areas in hospitality and tourism management, including;
Market research consultant
Government analyst
Destination management
Tourism industry analyst
Public sector planner
Sport management
Continuing on to PhD studies
---
Applicants must meet the following requirements to be considered for admission:
All applicants are required to have completed a four-year honours degree (minimum 2nd class (B+) or equivalent), from a recognized post-secondary institution.

International applicants should use this guide to compare their academic credentials and determine the grade equivalency needed.

The GMAT or GRE is a requirement for all applicants. The preferred scores are 550 (GMAT) or 55th percentile in all sections (GRE).

Proof of English proficiency is required for applicants whose first language is not English. Please note that test scores must be valid for the start of the program.

Applicants who completed a post-secondary degree from Canada, the United States, the United Kingdom, Australia, or New Zealand may request that this requirement be waived. This request will be reviewed by the graduate selection committee, who may ask for an interview and/or supplementary documentation in their consideration.
Application deadline is February 1st.
To apply to the University of Guelph, follow these steps:

Complete the online application form through the OUAC portal (this will take about an hour – save your application regularly to avoid losing your work) by listing your demographic information, academic experience, work experience and referee information.

Statement of Research: Please do not enter your statement into the OUAC online application. You will upload your statement later in the application process.
Application Fee: Your application will not be submitted until you have paid the application fee.

Following the completion of your online application, you will receive an email from the Office of Graduate and Postdoctoral Studies staff with login information for the University of Guelph's WebAdvisor portal. Please note that access to WebAdvisor will be granted within a few business days, but may take up to 5 days during peak periods.
Upload the necessary application documents (see below) to WebAdvisor. All documents, including references, GRE/GMAT scores, and transcripts must be received by the application deadline.
Monitor your email and WebAdvisor for your admissions decision. You will receive an email notification when your admissions decision has been posted to WebAdvisor.
Completed online application form.
Unofficial transcripts from each post-secondary institution attended.
Two Referee Assessment Forms from individuals familiar with your academic work. Reference forms are completed online by the referee directly; you do not need to upload a reference letter.
Statement of Research. This is a 1-2 page document outlining your research interests and discussing how this program is a good fit. When writing the statement of research, applicants are encouraged to investigate faculty research interests and publications to find whether there is alignment. Admissions priority will be given to applicants who demonstrate strong synergies with faculty in their statement of research.
GMAT or GRE score. You will not be able to upload this score to WebAdvisor. Email a copy of your test-taker score report to the Graduate Program Assistant and arrange for an official copy to be sent to the University using the following institution codes:

GMAT: BHN-71-75.
GRE: 0892

A current copy of your CV or resume.
Proof of English proficiency if English is not your first language. Please upload a copy of your results and use school code 0892 to send an official copy to the University.
Note: when uploading documents to WebAdvisor, you will have 5 minutes to replace an uploaded document if you wish to (ie. if you've uploaded the wrong document). Once the document link is inactive, you must contact the Office of Graduate and Postdoctoral Studies (gradapps@uoguelph.ca) to replace a document.
Faculty research explores the following topics:

Sport and Event Management
Faculty have expertise in sport and event management, professional and collegiate sport, sponsorship, event and facility management, economic impact and finance, sport analytics and marketing, and sport participation. The International Institute of Sport Business & Leadership, a think tank to improve the industry via leading research, is closely affiliated with the School, and there are opportunities for graduate students to conduct research with the Institute.
Food and Foodservice
food waste and consumer behaviour
the impact of branding on consumers within the food retail and beverage segments
agri-food value chain analysis to reduce waste and increase efficiency and sustainability
the impacts of employee welfare and waste and environmental management within the restaurant management
identifying and advocating for food literacy and its impact on society
Core Courses
TRMH*6100 [0.50] Foundations of Tourism and Hospitality
TRMH*6200 [0.50] Contemporary Issues in Tourism
TRMH*6310 [0.50] Research Applications in Tourism and Hospitality
TRMH*6400 [1.00] Thesis Proposal
Restricted Electives
One of the following quantitative research methods courses:
TRMH*6290 [0.50] Research Methods for Tourism and Hospitality
SOC*6130 [0.50] Quantitative Research Methods
PSYC*6060 [0.50] Research Design and Statistics
Or with permission
GEOG*6090 [0.50] Geographical Research Methods I
plus
One of the following qualitative research methods courses:
MCS*6080 [0.50] Qualitative Research Methods
ANTH*6140 [0.50] Qualitative Research Methods
SOC*6140 [0.50] Qualitative Research Methods
FRAN*6020 [0.50] Qualitative Methods
plus
One of the following topic courses:
HTM*6300 [0.50] Hospitality and Tourism Marketing
HTM*6600 [0.50] International Tourism and Tourism Marketing
HTM*6630 [0.50] Special Topics in Tourism
TRMH*6250 [0.50] Tourism and Sustainable Development
TRMH*6270 [0.50] Data Mining Practicum
Or other courses as appropriate depending on availability
Note: Candidates for the MSc who successfully complete at least 2.5 credits of course work, with a minimum 70% overall average grade, and no less than 65% in any single HTM course in the 2.5 credits, may be eligible to receive a Type 1 Graduate Diploma in Tourism Studies, if they choose to withdraw from the program.
For more information on this program, contact us at:
Graduate Program Assistant
trmhmsc@uoguelph.ca