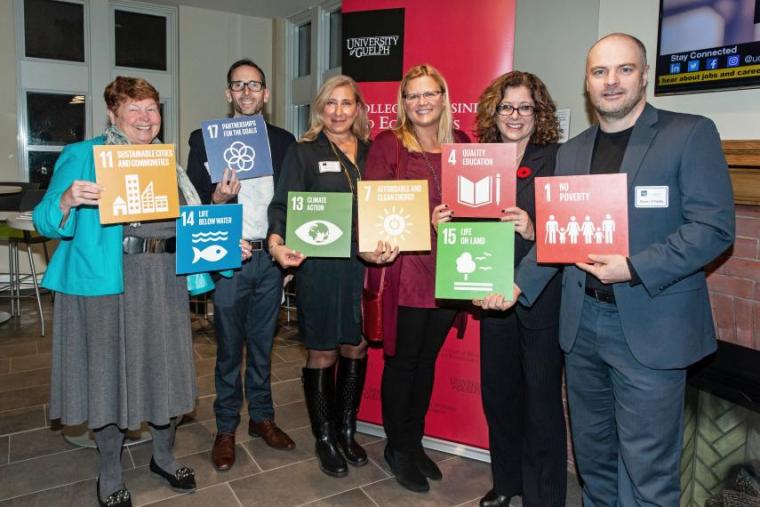 The University of Guelph's College of Business and Economics (CBE) celebrated the ranking of their MBA in Sustainable Commerce at a kickoff event for the first annual Guelph Business Sustainability Conference.
Officially released on Friday, CBE's MBA in Sustainable Commerce ranked in the top 10 in the Corporate Knights Inc. 16th annual Better World MBA Rankings [1]. The rankings look at which graduate business programs most effectively integrate sustainability into the education of future business leaders. For the rankings, schools were graded on the following indicators: institutes and centres, curriculum, faculty research, and faculty diversity.
Among the top 40 ranking, U of G was ranked 9th in the world placing above prominent business schools such as MIT Sloan School of Management (10th), McGill University - Desautels Faculty of Management (16th), University of Pennsylvania - Wharton School of Business (17th) and Harvard Business School (24th).
Canadian business schools performed well in the top 40 ranking, with U of G ranked 3rd among the 11 making the list.
"It is business – with its capacity for leadership, innovation and resource mobilization – that can bring resources to bear in tackling the biggest problems of our time," says Julia Christensen Hughes, dean of the College of Business and Economics. "It is thoughtful entrepreneurship that can help families and communities be self-determining."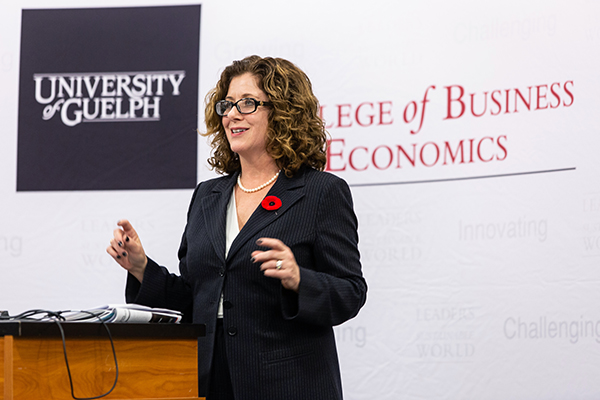 The college celebrated this incredible milestone at the kickoff event for the first annual Guelph Business Sustainability Conference [2], hosted by the College of Business and Economics Student Association's conference committee. The conference focused on the profitable self-regulation of business, a theme that is consistent with the foundation of sustainability and PRME initiatives.
Toby Heaps, CEO and co-founder of Corporate Knights Inc., was the event's keynote speaker and he shared insight into how students can better lead and use business as a force for positive change in the world.
Guelph's MPP Mike Schreiner also joined the celebration, commending CBE faculty and students for their commitment to sustainable business and leadership.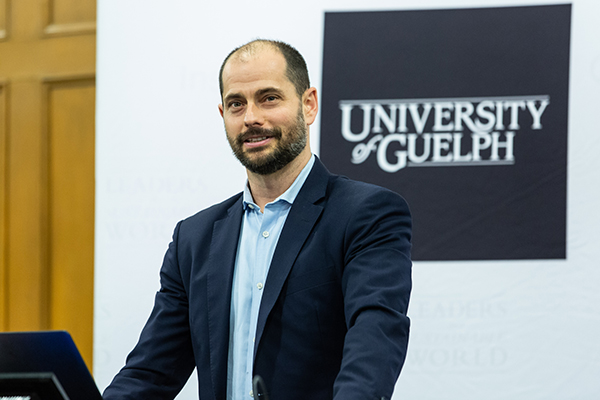 Toby Heaps
CEO and Co-Founder, Corporate Knights Inc.
Mike Schreiner
MPP for Guelph and Leader of the Green Party of Ontario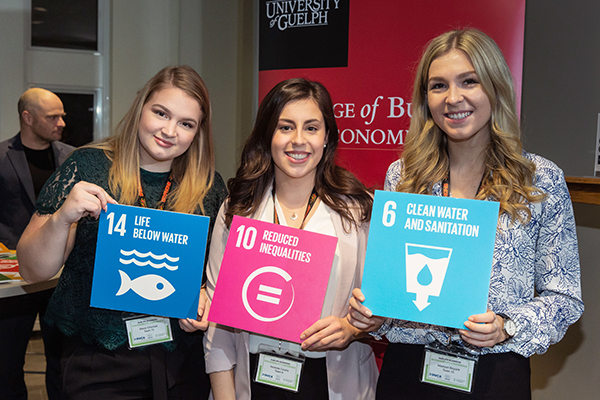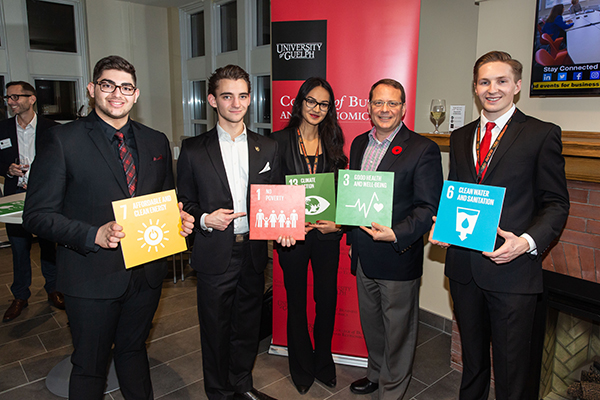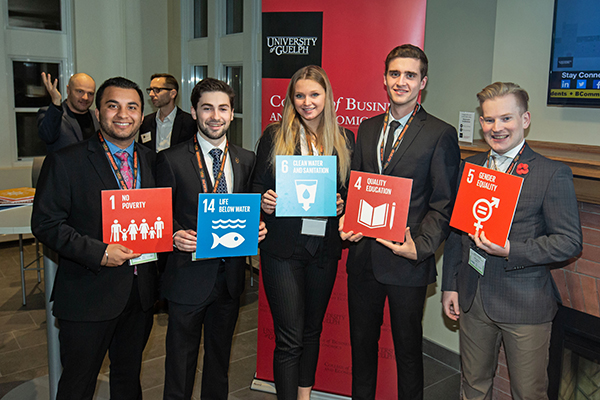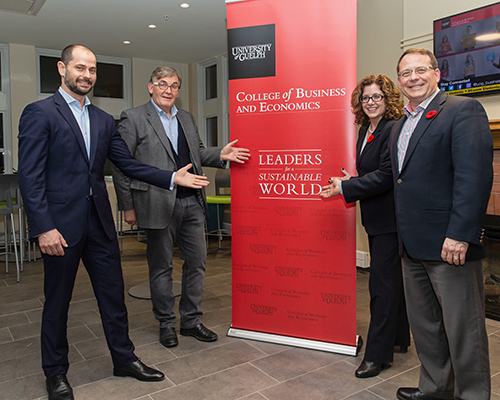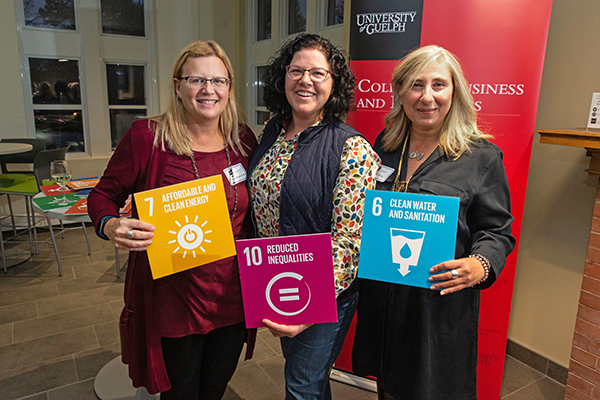 The conference ran Friday and Saturday, and was a chance for business students to engage with industry professionals, hear from guest speakers, participate in professional development workshops, and compete in a case competition focused on sustainable business solutions for a real-world issue.
A prize of $1,000 was awarded to the winning team in the case competition, with $500 for second and $250 for third. Special thanks to DUCA Credit Union and Nestlé, who were the sponsors for the event.
---
The College of Business and Economics is also recognized as a thought leader in sustainable management education by the United Nations. In 2016, CBE was named a champion of the UN's Principles for Responsible Management Education [3] and received the same designation in 2018.