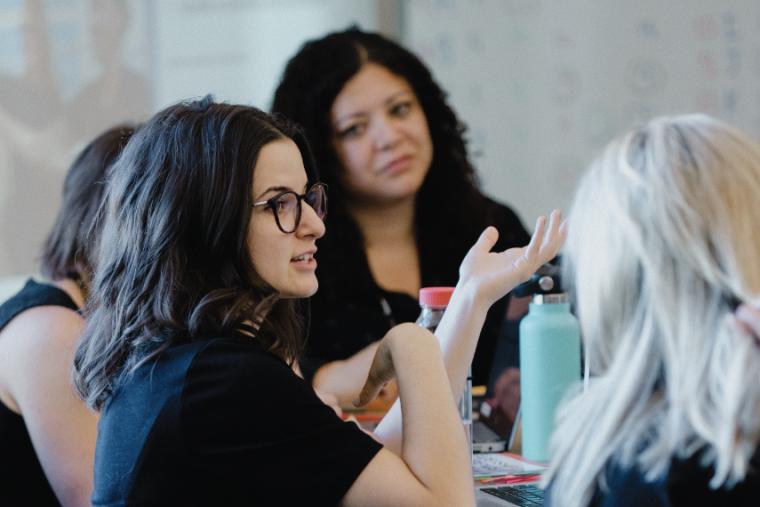 The executive education program continues to be globally ranked in the most recent Corporate Knights Better World MBA list.
---

The Gordon S. Lang School of Business and Economics MBA program [1] has been recognized as one of the world's best for its focus on sustainability and corporate social responsibility.
In a new ranking released this week [2], the Lang MBA places in the global top 20 graduate business programs by the Toronto-based Corporate Knights [3] — a media and research company. The rankings include 40 international business schools including Warwick Business School, MIT Sloan School of Management and York's Schulich School of Business.
The Lang MBA ranks fifth among Canadian business schools.
"As a globally-focused business school, we have a responsibility to ensure sustainability practices are integrated within in our curricula so they reflect the changing demands of the business world,"

interim dean of the Lang School, Sara Mann.
"Continuing to be highly ranking in the Better World MBA list further strengthens our reputation as a business school committed to improving life through business," said dean Mann.
Offered online with on-campus residential experiences, the Lang MBA is designed to meet the needs of middle-managers and executives working in finance, management, government, hospitality and agriculture and related industries.
"Lang's MBA specialization in Sustainable Commerce provides business leaders with the academic training and credentials to make an impact on both organizations and the planet," said Sean Lyons, associate dean, research and graduate studies.
Corporate Knights Better World MBA evaluates schools based on their commitment to sustainability in teaching and research. The ranking assesses programs on curriculum, sustainability-oriented institutes and centres linked to the school, and peer-reviewed faculty research within top-ranked journals.
The ranking appears in this month's education and youth issue of Corporate Knights, a flagship quarterly magazine that is distributed globally. Three Canadian schools are among the top 10, including U of G.
This marks the second year in a row that the Lang MBA has been ranked in the top 20.
The Lang School is recognized as a thought leader in sustainable management education by the United Nations. Lang was named a champion of the UN's Principles for Responsible Management Education (PRME) in 2016 and in 2018. Only 39 other global business schools hold this distinction.
"At Lang, we strongly believe that sustainable business can change lives and improve life in our communities, both at home and globally, and sustainability can create long term value for businesses and their stakeholders," said prof. Rumina Dhalla, Lang's sustainability coordinator and a faculty advisor for the MBA program.
Manager of U of G's Sustainability Office [4], Brandon Raco was also named one of Canada's Top 30 Under 30 sustainable leaders by Corporate Knights in their most recent issue.
---