PhD in Management

Lang's PhD Management program prepares you for tenure-track positions at top universities around the world.
---
You will work alongside Lang's prolific, world-class faculty who are on a mission to use business as a force for good.
With the Lang's PhD in Management program, you'll explore complex challenges in modern business management and scholarship, and develop relevant research within a general degree or in one of three unique academic fields in which the University has a distinct strength - marketing and consumer behaviour, services management and organizational leadership. Throughout your time here, you'll be conducting innovative and relevant research, presenting your ideas at conferences, writing papers for journal publications and networking with peers from other universities.
Program Progression
The typical progression through the program is: coursework, qualifying exam (no later than semester 5), thesis proposal, research, and thesis defence.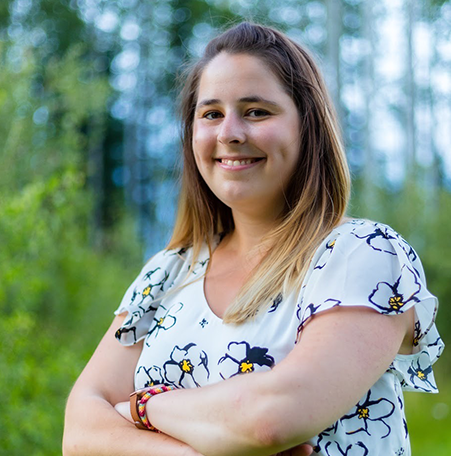 "The School's values and research being conducted by its faculty aligned with many of my core values and interests - that is why I chose Lang over other business schools. It is rare that one finds a graduate program that is committed to helping its students achieve a healthy work-life balance while preventing burnout but the Lang Doctoral program appears to be just that. This program offered everything that I was looking for in a grad school experience."

Amanda Wuth
PhD Management student and Lang Scholar
Meet the Lang Doctoral Scholars
Applicants must meet the following requirements to be considered for admission:
A recognized master's degree in a management field with a first class (A- / 80%) average.
Acceptable GMAT or GRE Score (Minimum Scores - GMAT: 600; or GRE: 60th percentile)

Although the GMAT or GRE remains an admission requirement for applicants to our programs, we are aware that some students may be currently unable to complete one of the tests at an official testing centre or via the online testing platform due to COVID-19 closures. Accordingly, we are temporarily instituting the following policy:

All applicants who are able to access physical or virtual GMAT or GRE testing are required to submit current GRE or GMAT scores with their application.
If an applicant is unable to access the testing services at this time due to COVID-19, they may submit their remaining application materials for the time being, with the expectation that they will complete the GMAT or GRE test when the testing becomes available, before the admissions deadline. Applications without a GMAT or GRE score will be considered incomplete and will not be reviewed for admission until a score is provided.

Proof of English proficiency for applicants whose first language is not English. Please note that test scores must be valid for the start of the program.

Applicants who completed a post-secondary degree from Canada, the United States, the United Kingdom, Australia, or New Zealand may request that this requirement be waived. This request will be reviewed by the graduate selection committee, who may ask for an interview and/or supplementary documentation in their consideration.
Application deadlines for Fall admission:
January 15 -- submission of the online application form
February 1 -- submission of all required supporting documents
To apply to the University of Guelph, follow these steps:

Complete the online application form through the OUAC portal (this will take about an hour – save your application regularly to avoid losing your work) by listing your demographic information, academic experience, work experience and referee information.

Statement of Research: Please do not enter your statement into the OUAC online application. You will upload your statement later in the application process.
Application Fee: Your application will not be submitted until you have paid the application fee.

Following the completion of your online application, you will receive an email from the Office of Graduate and Postdoctoral Studies staff with login information for the University of Guelph's WebAdvisor portal. Please note that access to WebAdvisor will be granted within a few business days, but may take up to 5 days during peak periods.
Upload the necessary application documents to WebAdvisor. All documents, including references, statement, and transcripts must be received by the application deadline
Monitor your email and WebAdvisor for your admissions decision. You will receive email notification when your admissions decision has been posted to WebAdvisor.
Completed online application form.
Unofficial transcripts from each post-secondary institution attended.
Two (2) Referee Assessment Forms from individuals familiar with your academic work. Reference forms are completed online by the referee directly; you do not need to upload a reference letter.
Statement of Research. This is a 1-2 page document outlining your research interests and discussing how this program is a good fit. When writing the statement of research, applicants are encouraged to investigate faculty research interests and publications to find whether there is alignment. Admissions priority will be given to applicants who demonstrate strong synergies with faculty in their statement of research.
A current copy of your CV or resume.
Proof of English Proficiency if English is not your first language. If you have written one of the accepted proficiency tests, please upload a copy of your results and use school code 0892 to send an official copy to the University.
A copy of your GRE or GMAT exam score report. You will not be able to upload this through WebAdvisor. Please email a screenshot of your results from the test taker report page to the Graduate Program Assistant, and arrange for the testing agency to send your score report to the University using the following school codes: BHN-71-08 (GMAT) or 0892 (GRE).
Note: when uploading documents to WebAdvisor, you will have 5 minutes to replace an uploaded document if you wish to (e.g. if you've uploaded the wrong document). Adding, changing, or deleting a document after the 5-minute window can be done through this link https://uoguel.ph/ogpsapplicationdocumentrequest.
Faculty research explores the following topics:
Consumer decision making
Innovation adoption
Sustainable tourism management
Food and beverage industry
Social identity and organizational change
Leadership and psychological capital
Sport management
Meet our faculty
Our faculty are a vibrant, engaged group of researchers, who have conducted industry-changing research within their chosen field.
Read more about our faculty



Full faculty and staff list for the Gordon S. Lang School of Business and Economics.
The PhD program requires the completion of 4.50 credits. Course descriptions can be found in the Graduate Calendar.
A set of core courses common to all PhD Management students [2.00 credits]
A set of field-specific courses [1.50 credits]
Electives [1.00 credit]
Other requirements as listed below
Common Core Courses [2.00 credits]
MGMT*6800 Philosophical Foundations of Management Research [0.50]
MGMT*6810 Management Research Methods & Design [0.50]
MGMT*6840 Quantitative Research Methods: Multivariate Techniques [0.50]
MGMT*6850 Qualitative Research Methods [0.50]
Field-Specific Courses & Electives [1.50 credits & 1.00 credit]
Organizational Leadership:
BUS*6840 Foundational Theories of Management [0.50]
MGMT*6150 Micro-Organizational Behaviour [0.50]
MGMT*6160 Macro-Organizational Behaviour [0.50]
At least 2 additional courses, selected in consultation with your advisory committee.
Services Management:
HTM*6710 Services Management Theory I [0.50]
HTM*6720 Services Management Theory II [0.50]
TRMH*6100 Foundations of Tourism and Hospitality [0.50]
At least 2 additional courses, selected in consultation with your advisory committee.
Marketing and Consumer Behaviour:
MCS*6000 Consumption Behaviour Theory I [0.50]
MCS*6100 Marketing Strategy [0.50]
MCS*6850 Models for Marketing Decisions [0.50]
At least 2 additional courses, selected in consultation with your advisory committee.
Other Requirements:
Participate in MGMT*6950 Doctoral Research Seminar each Fall and Winter semester until semester 12.
Complete MGMT*6900 PhD Research Seminar Project, a mentored research course, in the third semester.
Pass a qualifying examination. The qualifying examination will normally be scheduled during the fourth or fifth semester of full-time study and must be completed no later than the end of the fifth full-time semester.
Prepare, present and orally defend a research proposal upon passing the qualifying exam.
Complete and defend a full doctoral dissertation.
For more information on this program, contact us at:
Graduate Program Assistant
mgmtphd@uoguelph.ca