Scholarships & Awards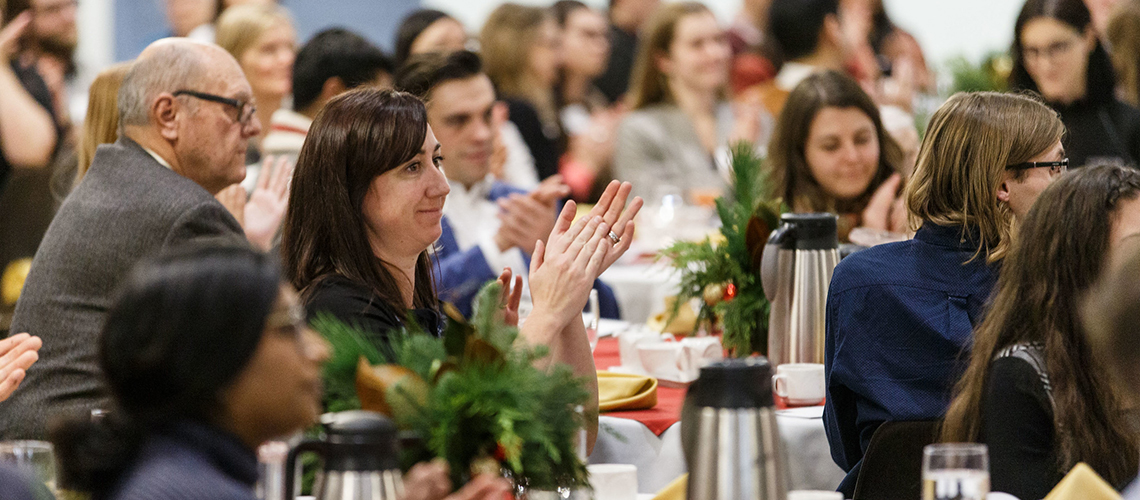 Recruiting and retaining the best students in OAC is important. Congratulating and acknowledging their accomplishments is even more important. To support this, OAC offers a significant range of scholarships, bursaries, awards and travel grants.
Over 687 awards totalling more than $1.5 million, are given out each year to our diploma, undergraduate and graduate students, thanks to the generous support of alumni, donors and industry partners. For more information on all awards, please contact oacaward@uoguelph.ca.
Undergraduate
Some awards are open to all students regardless of academic program, while others are restricted to students in particular degree programs, majors or departments. A complete listing of internal undergraduate awards is available here.
Graduate
Funding options include employment, awards, grants, loans and bursaries. More information on these options, and a comprehensive listing of University of Guelph internal graduate awards, is available on the Graduate Award Search page.
Associate Diploma
Awards are available for students on both OAC campuses. Some awards are open to students in all diploma programs, while others are restricted to students in specific diploma programs in agriculture, horticulture or turfgrass management. A full listing of diploma awards is available here.