Honours Agriculture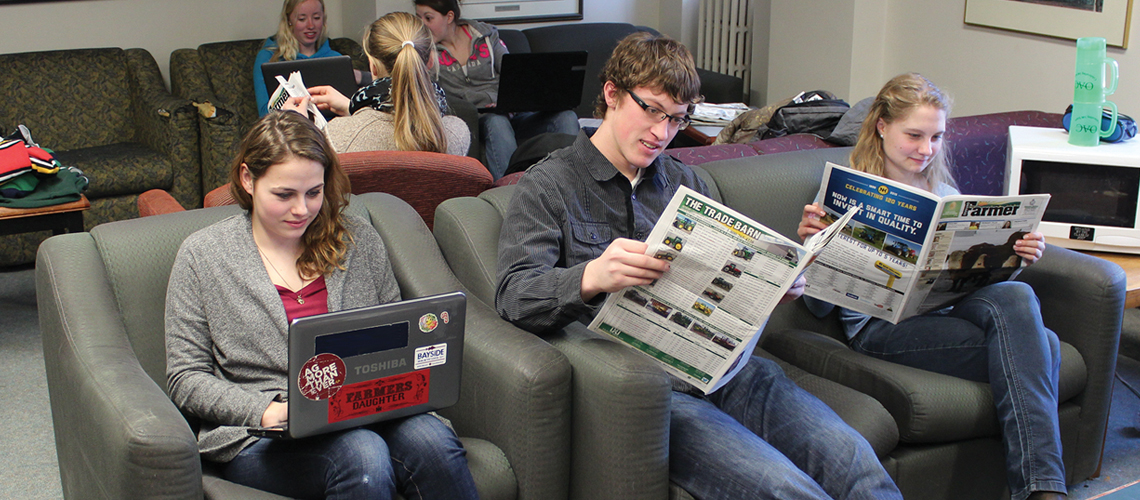 If you want breadth and flexibility in your studies, the Honours Agriculture major of the Bachelor of Science in Agriculture degree program may be for you. You'll take a core curriculum of agriculture and food-related courses and with the help of your advisor, choose courses to prepare you for the career of your choice. You'll be able to integrate courses from a number of disciplines. You can choose to specialize or keep your program flexible.
Unique Courses
Agroecology
Soils in Agroecosystems
Economics of the Agri-Food System
Field Course in International Agriculture
Fundamentals of Plant and Animal Genetics
Full course descriptions and a listing all courses, can be found in the Undergraduate Calendar.
Career Opportunities
Agronomist
Agriculture consultant
Agricultural Technologist
Horticulturalist
Market Research Analyst
Government regulator/advisor
Agriculture journalist
What Students are Saying
Sometimes the best way to learn about a program is through meeting a current student. Meet them here:

"Being a student in the Honours Agriculture program is a great way to diversify the courses you take. I chose this program because I had an interest in crop science and agricultural business."-Amy Reymer, honours agriculture student
Learn about other student experiences through the following student profiles:
What Grads are Doing
Want to know what types of exciting careers our graduates have? Meet a few here:

"U of G helped me learn a lot of the foundations of the agriculture industry. The flexibility of my program also played a huge role. I was able to take a variety of courses, for example apiculture and honey bee biology, where I learned quite a bit about beekeeping and honey. I now use honey in some of the beers we make."-Daniel MacKinnon, Brewmaster
Learn about other alumni through the following profiles: