Meet Oresta, Honours Agriculture Student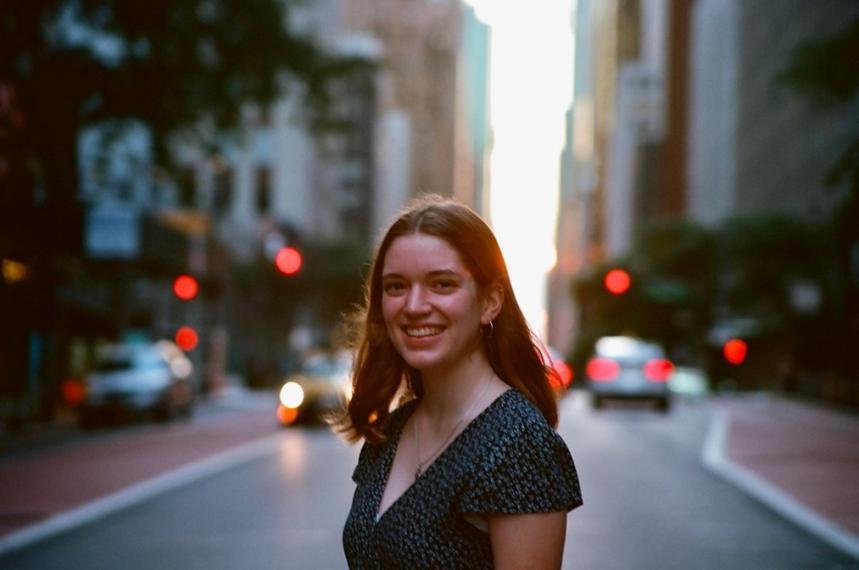 About Oresta Hewryk
Oresta ventured to the University of Guelph from New York City, and she has felt at home since day one. She was able to foster her love and interest for scientific exploration by pursuing the research stream of her honours agriculture degree. Graduate studies are a near future next step for Oresta, and she plans to lead a rich career in the field of plant biology.
Program: Bachelor of Science in Agriculture - Honours, minor in Creative Writing
Hometown/city: New York, NY, United States
Year of Study: 4th year
---
Why did you decide to study at the University of Guelph?
From the first time I visited U of G I felt at home. I loved the campus, how friendly everyone was, and (of course) the food. I applied to the BSc Agr program because of how close-knit the community was and the rich tradition and history it is steeped in.
What do you like best about your program?
The honours agriculture major is very flexible, which allows me to take classes in my field of study, such as Plant Genetics (MBG*3100), while also letting me take classes in subjects I'm curious about, such as Companion Animal Genetics (MBG*4020). The BSc Agr program also has production and research streams; as someone who is planning on pursuing her masters after graduation, being in the research stream has given me the opportunity to do a fourth-year research project and explore my interests further.
In what ways were/are you involved on campus? 
I've been on the executive of College Royal since my first year, and am so excited to be president for the 2021-2022 school year! I'm also the co-president of the Ukrainian Students' Club on campus and a member of the Western Riding Team. Being involved with extra-curriculars is a great way to build connections outside of your program and attend some amazing events.
Do you have a favourite class or professor? 
I've enjoyed all of the classes I've taken during my time at Guelph, but the ones that have stood out to me most have been the ones taught by Dr. Andy Robinson. His classes are very engaging, and I always looked forward to his Kahoot quizzes and dad jokes. I also think that it's very cool that the professor who taught me about companion animal genetics uses those same methods on his miniature donkey farm!
What residence did you live in during first year? 
In first year, I lived in the aggie (agriculture) cluster in Addington, which was a bit of a culture shock given that I had just moved from New York City. However, everyone was very friendly, and it made classes a lot less stressful because we all studied together. It was also nice to know at least a few other students in every one of my courses and this often made exam review much easier.
Where is your favourite spot to hang out on campus?
I have a few favourite spots, but I'll narrow it down to two – the third floor of the library and the Fireplace Lounge in the Athletic Centre. The third floor of the library is my favorite place to study with friends, but I prefer the Fireplace Lounge on colder days and when I'm up for individual studying. Both places are also close to some very tasty study snacks!
What is a hobby that makes you happy, or relieves stress?
My go-to hobby is definitely running! I ran competitively in high school and now, I occasionally sign up for races just for fun. I've found physical exercise to be a great way to let go of stress and take care of my mental health.
What are your plans or goals after graduation?
My fourth year research project on the effects of photoperiod on flowering in maize has made me realize that I would love to pursue a research career in plant biology. After graduation I plan on continuing my studies with a master's degree, and hopefully progressing to a PhD later on.
Knowing what you know now, what piece of advice would you give to your high school self?
Trust in the process and trust in yourself. When I came to Guelph I was so sure in what I wanted to do, but I ended up switching majors and planned careers. Also, make sure to venture outside of your comfort zone. I used to stick to all the classes I thought I'd like and do well in, however, after a few leaps of faith I'm now taking my second biochem course and I find everything I've learned so far very interesting!
What's one fun fact about yourself?
I have a pet hedgehog!
 
Share this page
News Topics