Location:
The School of Engineering, University of Guelph
Adams Atrium, Thornbrough Building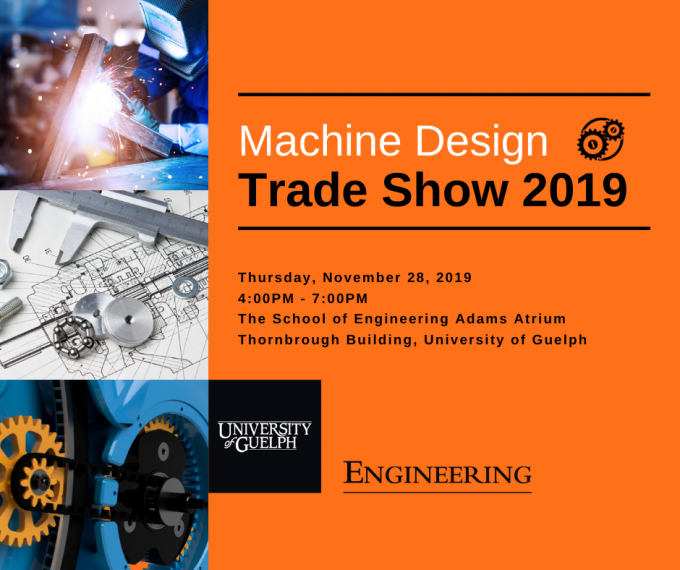 Mechanical engineering students in the Machine Design course (ENGG3280) will showcase their creative designs and manufacturing skills at the Mechanical Engineering Trade Show. 42 groups of mechanical engineering students will present machines designed and built around a problem within a set of constraints. Student teams will design a device that will hoist a mass to a height, move it horizontally and then place it on a platform at the same height. Everyone is welcome!