Information Technology Resources
Contents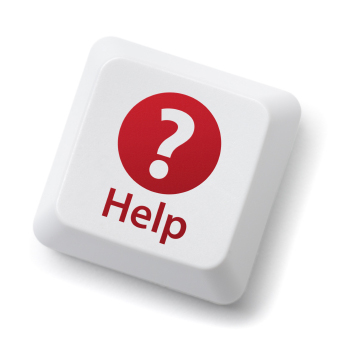 The Engineering IT team is here to help! Please contact us for any issues arising with software, computer labs or general IT concerns and we will see to the issue as soon as possible. Please include a thorough description of the issue you are having.
By email: soeithelp@uoguelph.ca
By phone: 519-824-4120 x54900
In Person: Not available at this time
Our hours of operation are between 8:30am to 4:30pm, Monday through Friday. Any issues arising after hours will be addressed the following business day.
The School of Engineering has six computer rooms available to students:
| Room | Computers | Screen Size | |
| --- | --- | --- | --- |
| Thornbrough 1004 | 25 | Dual 24 inch | |
| Thornbrough 1313 | 38 | 27 inch | |
| Thornbrough 1319 | 71 | Dual 22 inch | |
| Thornbrough 2313 | 60 | 27 inch | |
| Thornbrough 2336 | 24 | Dual 24 inch | |
| Richards 2531 | 26 | 27 inch | |
University of Guelph VPN Service
To access any University systems from off-campus, you will need to install and connect to the University VPN service. For instructions on doing this, please see the following pages:
Mapping your SOE Home Drive (H drive) from Home
Each student is allocated 4GB of network storage space on the lab computers. You can access this space from your own computer using the instructions below:
Windows 10: Mapping SOE Undergraduate Home Drives on Windows 10 (PDF)
Mac OS X: Mapping SOE Undergraduate Home Drives on Mac OS X (PDF)
Mapping the SOE Public Drive (P drive) from Home
The SOE public drive contains shared folders used by some courses in the School.
Windows 10: Mapping SOE Public Drive on Windows 10 (PDF)
When choosing a laptop, you should look for something that you will be comfortable using extensively and carrying around with you for long periods. We recommend looking carefully at size, weight, and screen size of the laptop before making a purchase. Many students carry their laptops in their backpack all day long and you want something that won't weigh you down.
If you would like to run Engineering software packages on your computer, we strongly recommend a Windows-based laptop. Many Engineering software packages are not available for Mac OS and therefore Mac users are required to install a Windows virtual machine or access the software remotely.
Here are the minimum specifications we recommend for a laptop computer:
1080p display
Intel i5 10th gen processor or later or AMD Ryzen 45xx
8 GiB of memory
512 GiB solid-state hard drive
3 year warranty
Example: Lenovo ThinkPad T14 Gen2
Here are the recommended specifications if you want to run all CAD/CAM software:
16" 1080p IPS display or Higher
Intel i7 11th gen processor or later or AMD Ryzen 47xx
16 GiB of memory
1 TiB solid-state hard drive
Discrete graphics card** like Nvidia Quadro/Geforce, or AMD Radeon
A 3 year on-site warranty
Example: Lenovo ThinkPad X1 Extreme Gen4
If you have any questions about whether a computer is a good value or which computer to buy, feel free to email the Engineering Help Desk for advice.
Engineering Software Catalog
Please see the Engineering Software Catalog for information about what software is required for your courses and how it can be accessed.
Microsoft Office 365
Microsoft Office 365 Education is offered free of charge to current students, staff and faculty at the University of Guelph under our current Microsoft Agreement. For more information, please click here.
Microsoft Azure Dev Tools for Teaching
As a student enrolled in Engineering at Guelph, you are eligible to access a wide range of Microsoft software products free of charge including:
Microsoft Windows operating systems
Microsoft Visual Studio
Microsoft SQL Server
Microsoft Project
This software can be accessed by visiting the Azure Dev Tools for Teaching Site. You will be required to authenticate with your University of Guelph credentials. Access to the site is restricted based on course registrations in the current semester. If you are an engineering student currently registered in courses and do not have access, please email soeithelp@uoguelph.ca .
Other Software
The University of Guelph School of Engineering is proud to be a Cadence University Program Member. You can find more information about our use of Cadence software here.
Please see the frequently asked questions page for information related to roaming profiles.