Fire Warden Program
The Ontario Fire Code Subsection 2.8.2.speaks to Fire Safety Plans. The Universities Fire Warden System is a component of that plan.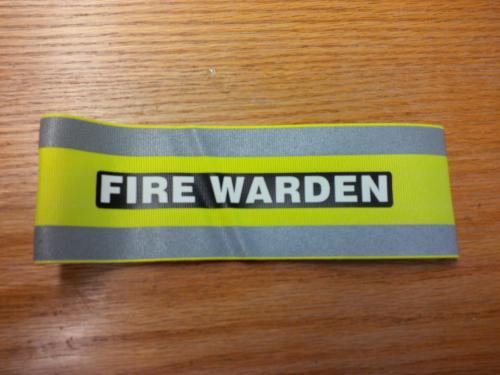 Fire Wardens on campus play a vital role in the event of an emergency. Fire Wardens can be identified by their armbands. They help evacuate people within their building in an orderly and timely manner in the event of a fire alarm. Fire Wardens will also relay any information they receive regarding the emergency to emergency services.
Fire Wardens also report fire safety concerns within their buildings to Fire Safety, such as a burnt out exit light or a missing fire extinguisher.
All Fire Wardens on campus must be trained by Fire Safety before they are to be considered a Warden. The Warden system is run on a volunteer basis consisting of faculty, staff and students.
If you wish more information regarding the Warden system on campus or within your building please call our office at extension 52071.

List of Fire Warden Duties:
Check safety equipment within their area, such as extinguishers, exit doors, exit lights, means of egress
Report any deficiencies with the safety equipment
Help people evacuate the building in the event of an emergency
Relay any information regarding the emergency to responding personnel
Assist persons with a disability during an emergency