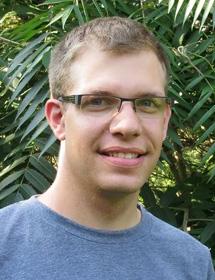 About
Scott Speers grew up admiring his grandfather's farm and at age 13 he began working at a dairy farm, which further sparked his love for agriculture. His experience at OAC has been the perfect combination of his interest in agriculture, business and social involvement in the community.
"After I graduate I hope to be working in agricultural business. I am currently a co-op student, so I have the opportunity to experience several different areas of the agricultural industry. I hope to pursue a career in an area of agriculture that I enjoy." – Scott Speers
After experiencing business courses in high school Scott linked his love of agriculture and business by enrolling in OAC's unique agricultural business program. As a Bachelor of Commerce (B.Comm.) student, Scott seized the opportunity to participate in co-op. His first and current co-op term is at London Agricultural Commodities as an intern grain merchandiser. He is gaining knowledge on the global grain trade and has already had the chance to organize the details of grain deliveries and create contracts to purchase grain from producers. Scott hopes his experience in the co-op program will give him a diverse perspective of career options in agriculture.
Immediately after coming to campus, Scott became involved in the student community as the Class of 2016 OAC Sabers class president. As the representative of his class for his first two years on campus, he organized events and activities with the Student Federation of OAC (SFOAC) and led his class executive. Scott went on to become the B.Comm. program representative of SFOAC and acts as a liaison between SFOAC and his fellow students enrolled in the food and agricultural business major. 
Posted on September 18, 2014