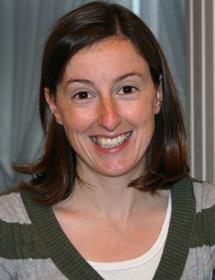 About
As a child Sarah Olinski gained an appreciation for the environment as her parents encouraged her to use the outdoors as an opportunity for adventure. After spending years camping and taking road trips with her family, Sarah paired her passion for environment with her interest in science by becoming a student in the Bachelor of Science in Environmental Sciences program.
"My current role at the Environmental Monitoring and Reporting Branch involves a great amount of data collection. We are using this environmental data to build knowledge and make informed decisions about how to best protect our environment." – Sarah Olinski
Sarah was surrounded by OAC culture while living in Johnston Hall in her first year of study. She attended OAC events such as pub and aggie nights out on the town and was active in the School of Environmental Sciences student community as well. Sarah participated on the Environmental Sciences Student Executive, which gave her opportunities to network and participate in committee meetings and in the planning of events.
In 2004, she took on a position with the Ontario Ministry of the Environment, now the Ministry of Environment and Climate Change. At the time her department was responsible for administering pesticide regulations and aiding people in understanding the laws on the sale and use of pesticides. Sarah's most rewarding work during this time was with Ontario's Cosmetic Pesticide Ban in 2009 that prohibits the use of pesticides on lawns, parks, gardens and schoolyards. Sarah helped to develop fact sheets and resources for Ontarians to better understand the ban. She also interacted directly with pesticide manufacturers to educate them on the policies of the ban and which of their products would be affected. Sarah feels gratified to have been a part of such a significant environmental achievement. Studies completed after the ban have already revealed reductions of certain lawn care products in waterways.
Sarah continues to work for the Ministry of the Environment and Climate Change and is now a supervisor at the Environmental Monitoring and Reporting Branch. Sarah's work has a huge impact on environmental policy and program development and continues to support her passion for environmental protection.
Posted on September 18, 2014