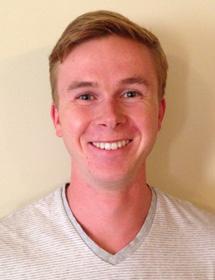 About
Reed Nicholson is going into his third year of study in the undergraduate Bachelor of Science in Food Science – Co-op program at the University of Guelph. Reed has been interested in food and nutrition since elementary school and discovered the food science program at the age 13 and has never looked back. 
"Let your passions guide you, while persistence carries the torch." – Reed Nicholson
Originally interested in studying nutrition, Reed changed his mind and decided to embark on completing his degree in food science instead. He came to the realization that he wanted to take part in the improvement of food to aid people in living healthier lifestyles.
Reed enjoys classes that tie food science to nutrition. In his fundamentals of nutrition class last year, Reed learned about the components of food, such as proteins, fats and carbohydrates. He knows that understanding these concepts are vital to his mission of improving food to make eating healthy easier for the general public.
This summer, Reed obtained a summer student position working with Professor Barbut in the Department of Food Science. He has been working on reducing saturated fat in food products by replacing it with vegetable oil derived gels, and as a research assistant he has been participating in the creation and testing of the vegetable oil gels.
His new found passion for research has fostered his potential to continue in academia and he is considering pursuing a master's degree and/or a PhD. On the other hand, Reed has also discovered an interest in product development and is considering it as another possible career path. Regardless of the path Reed chooses, he will, without a doubt, be feeding his love for food.
Posted on September 18, 2014