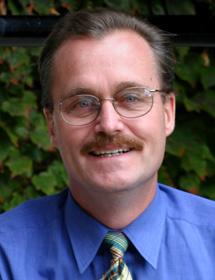 About
Peter Sikkema is a professor in the Department of Plant Agriculture, stationed at the University of Guelph's Ridgetown Campus. Upon completion of his MSc degree, Peter worked in product development for three of the agricultural products companies. In 1988, Peter joined Ridgetown College as a college lecturer and in 1997 he transferred to the University of Guelph. In 2002, he received his PhD from the University of Western Ontario.
"I think we have a responsibility to develop sustainable productions systems that are high yielding but, at the same time, leave our primary resource [soil] in good or better condition for future generations." - Peter Sikkema
Peter conducts research on some of our nation's most utilized crops: corn, soybean, cereals and edible bean. His main research focus is on the development and delivery of weed management programs; an area he's been working in since the mid 1990's. His most significant research contributions are related to glyphosate resistant weeds. The highly competitive nature of these weeds can result in crop yield loses well over 50 percent and Peter's weed management programs help producers minimize crop yield loses due to weed interference.
Corn, soybean, cereal and edible bean growers from across Ontario, Canada and the United Stated seek Sikkema's expertise. He is often speaking at meetings and interacting with primary producers to share the latest information on weed management. He also works with the weed extension specialist at the Ontario Ministry of Agriculture and Food, further extending the reach of his findings.
Peter has received many awards and has published over 200 peer-reviewed papers throughout his career. He is also a dedicated educator who uniquely teaches courses from the diploma to graduate level and focuses on practical methods that translate directly into industry practice. By putting emphasis on critical thinking through the use of role playing, case studies and traditional lectures, Peter helps his students excel in both their courses and in their careers.
References and Further Reading
Posted on September 18, 2014