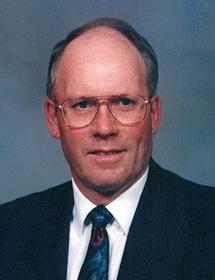 About
Growing up in northern Ontario, Graydon Bowman travelled south to Guelph to complete his Associate Diploma in Agriculture. Bowman was a true advocate for agriculture in northern Ontario and the local  chapter of the Ontario Federation of Agriculture has erected the Graydon Bowman Kiosk in his honour next to the Little Claybelt Homesteaders Museum on Highway 11, where passersby can learn about the agricultural and social history of northern Ontario.  
"During his life he served on local, provincial and national boards, working always to promote and enhance the business of farming." – Little Claybelt Homesteaders Museum website [1]
Bowman envisioned a productive and profitable farming community in northern Ontario, where he contributed to building a viable seed industry. He returned to his family's mixed farm at Thornloe, Ontario, after graduation and produced his first certified seed crop in 1966. As a pedigreed seed grower, his peers elected him as President of both the Canadian Seed Growers' Association (CSGA) from 1995-1997 and Ontario Seed Growers' Association from 1997-1998. With the CSGA, the Canadian Seed Trade Association, and the Commercial Seed Analysts' Association of Canada, Bowman co-founded the Canadian Seed Institute in 1997, which is responsible for product sampling and quality control of seed establishments, importers and laboratories. Together, these organizations exemplify Bowman's work for the improvement of business opportunities for Canadian seed producers.
 In 1994, when the New Liskeard College of Agricultural Technology closed, Bowman served on committees and attended meetings, which resulted in the continuation of the facility as the New Liskeard Agricultural Research Station. Research and experiment on agronomy and horticulture are still ongoing at the station today.
Bowman was also instrumental in introducing leafcutter bees to northern Ontario for alfalfa seed production. The Bowman family made an excursion to Saskatchewan in the late 1970s to early 1980s to bring the bees back to New Liskeard.
References and Further Reading
Posted on September 18, 2014