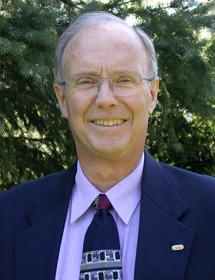 About
Mike Jenkinson's summer job on a dairy farm in high school inspired him to attend OAC. In 1974, he won the College Royal Beard Growing Competition. He was the assistant to the deans of OAC from 1966 to 2000. He was an avid traveller and photographer who enjoyed many outdoor activities, including camping and hiking the Bruce Trail in Octobers. 
"It's a chance to do real work that makes a difference, to visit a country I'd never otherwise see and to learn something about its people." – Mike Jenkinson
Jenkinson was "the best student advisor on campus", and the go-to guy for students with questions about program selection, timetabling, and other administrative issues. Through the tenures of five successive deans, he was a familiar, friendly and helpful face in the OAC office. He belonged to the North American Teachers and Colleges of Agriculture for the advancement of the scholarship and teaching of agricultural and other natural sciences. He was a founding board member of the Advanced Agricultural Leadership Program, designed to facilitate the development of critical thinking skills in members of the agri-food industry.
Jenkinson's expertise in administrative affairs, along with his interactive skills working with individuals and groups, were valuable assets that he transferred to his retirement activities. He was a volunteer with Canadian Executive Services Overseas, which offers experienced consultation for economic development, in Bolivia and the Philippines.
Jenkinson was also active in the OAC Alumni Association and Foundation, and he won the Association's  volunteer award in 2007. The Mike Jenkinson Memorial Scholarship is sponsored by the Ontario Institute of Agrologists, of which he was a member. This award is offered annually to an incoming student displaying excellent participation in professional activities related to agriculture.
References and Further Reading
Quote reference: Mike Jenkinson Commenting on his trip to Bolivia, as volunteer advisor with Canadian Executive Service Organization, in Penny Williams, "Making a world of difference: skills honed at U of G are harvested around the globe through the Canadian Executive Service Organization", The Portico Magazine, Fall 2004
Mike Jenkinson and Pat Mighton. OAC Alumni Foundation: A Brief History – 1960 to 2010
Posted on September 18, 2014