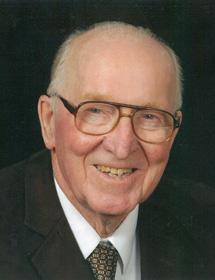 Affiliation:
Alumni
Faculty
Principal / President / Dean
About
Freeman McEwen is an acclaimed scientist, authoring ninety peer reviewed papers and involved in over two hundred other academic publications including co-authoring a test book on pesticides in the environment. Born and raised in Prince Edward Island, Freeman was a professor and head of the Entomology Department at Cornell University, prior to moving to Guelph.
"[The future of the provinces agriculture will] be dictated by high technology, but its success will be determined by the skills, intuition, and reasoning of those who apply it." - Freeman McEwen
Freeman's leadership skills saw him appointed as the head of the Department of Entomology from 1968 to 1971, then as the first head of the Department of Environmental Biology from 1971 to 1983, and then finally dean of OAC. At this time the college's enrollment numbers had decreased, especially in the Bachelor of Science in Agriculture program, which had dropped by nearly fifty percent. Freeman attacked the issue by making tough decisions to preserve the OAC programs that were suffering and did so by making admission adjustments and maintaining positive public relations. While chair of the department of environmental biology, Freeman promoted a major program in toxicology resulting in the University of Guelph becoming one of the three nodes in Canada's network of toxicology centres.
While serving as dean of OAC from 1983 to 1990, Freeman received a gold medal from the Entomological Society of Canada, an award presented to an individual honouring their outstanding contribution to entomology in Canada. He was a leader in integrated pest control, a program drastically reduced pesticide use on agricultural crops. He was also a specialist in insect transmission of plant disease.
Freeman has continued to promote environmental stewardship leadership in the City of Guelph and at the University of Guelph. In recent years, Freeman has focused his efforts on a proposed transformation of Guelph's Corrections facility into ecological research and education center. He and other members of the Guelph Wellington Men's Club are supporting the development of this facility to generate green jobs, a sustainable living outlet and the furthering of research for energy conservation.
References and Further Reading
Quote reference: Alexander M. Ross. The College on the Hill: A History of the Ontario Agricultural College, 1874-1974 (Toronto: Copp Clark, 1974)
Posted on September 18, 2014