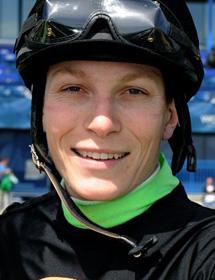 About
Emma-Jayne Wilson always knew she was meant to work with horses. Since she was a child she wanted to be a jockey, and six years after graduation from Kemptville Campus she became the first female jockey to win the Queen's Plate, the oldest, most continuously run race in North America.
"In our game, every jockey brings different skills and abilities to the table. I've always said, 'Don't look at me and my strengths and weaknesses based on my gender. Look at me based on my strengths and weaknesses as a jockey.' I've demanded that people look at me in this way, and all women in all kinds of professions should too." – Emma-Jayne Wilson
While studying at Kemptville Campus in the Associate Diploma in Equine Studies, Emma-Jayne excelled in her course work. Learning course materials came easy to her as the curriculum was geared toward the industry she loved and knew she wanted to work in. Her time on campus gave her a strong sense of the business side of horses, marketing and management, and a basic understanding of veterinary care for thoroughbreds. Emma-Jayne was very involved with on campus sports, and she even designed the Kemptville Cyotes emblem for the campus' sports jerseys.
After graduation, Emma-Jayne took her first job in the thoroughbred breeding industry as a stable hand. Her education in horse care and equine genetics got her foot in the door and she never looked back. Emma-Jayne rode in her first race on August 27, 2004 at the Woodbine racetrack, and she won her first race the following day. In 2012, she joined pioneering jockey Francine Villeneuve to become the second Canadian woman to achieve the 1,000 career victories.
Emma-Jayne's career has been one of hard work and rewards. This summer Emma-Jayne celebrated her 10th year as a professional athlete and jockey. She's ridden in over 8,500 races, and she's earned well over $54 million in purses for her mounts. Her career has taken her to Hong Kong, Britain, England, Kentucky, Louisiana, Florida and New York.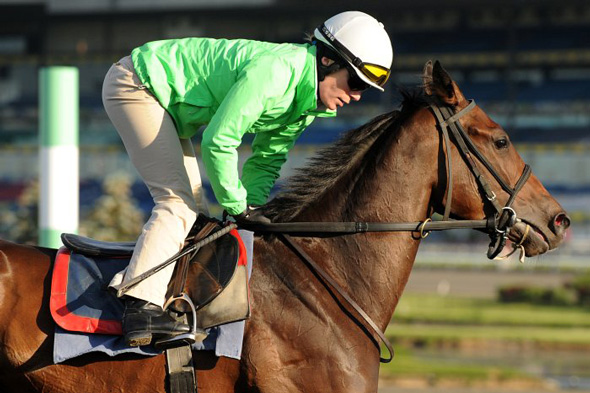 References and Further Reading
Posted on September 18, 2014