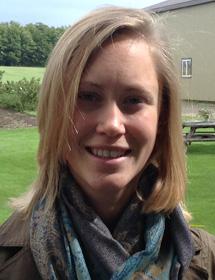 About
Denise Heipel has planted trees all over Canada, worked on farms in British Columbia, Nova Scotia and managed a blueberry farm in New Hamburg, and is an alumna of the Katimavik program. With a variety of experiences under her belt, she eventually decided to pursue an Associate Diploma in Environmental Management at Ridgetown Campus.
"I hope to one day work for a company that has a good ethical environmental view and in a job where I am able to travel." – Denise Heipel
Denise originally only planned to enroll in the agriculture diploma at Ridgetown Campus, but opted for a slightly different path upon realizing she had the option to complete two diplomas in three years. She is in the second year of her environmental diploma and has the option to take a third year of courses to complete her Associate Diploma in Agriculture as well. No matter what, she knows she wants to purse a future career in water management.
Her interest in water management is linked to her belief that access to, and use of, water will be a major issue in the future. It is also a field she can pursue any where in the world and one that has a workforce demand with many job opportunities.
Last year Denise volunteered as a Ridgetown Campus Student Ambassador and sat on the program review committee to provide feedback on the structure of her diploma. She even conducted an informal survey of her classmates to provide concrete and constructive feedback on how to improve the program. For her second year, she's applied to be a campus peer helper to assist fellow students with things such as academic help, tips on adjusting to campus life and study skills.
In her free time, Denise enjoys taking her dog for walks and hikes, reading and cooking.
Posted on September 18, 2014