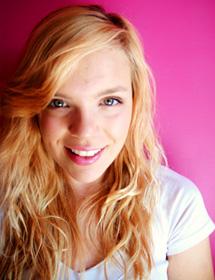 About
Conny Dagnon grew up in the hunter/jumper equestrian circuit and began riding at a young age.  Her passion for riding inspired her to pursue the Bachelor of Bio-Resource Management – Equine Management program at the University of Guelph. Conny's enthusiasm for the equine industry has fostered several potential career options for her after graduation.
"The B.B.R.M. program at the U of Guelph is a unique and exciting program; part of the OAC, which incorporates hands-on learning, academic courses, and a passion for the equine industry. Personally, I could not have asked for a more ideal combination in a degree, and I am passionate about the program, as well as where it will take me in the future!" – Conny Dagnon
Spending the first two years of her degree at Kemptville Campus, Conny is beginning her third year on the Guelph campus this fall. She has already familiarized herself with the Guelph community and campus while she volunteered on the OAC Leadership Conference committee in 2013.  As the Kemptville Campus representative, Conny attended bi-weekly meetings via teleconference and promoted the event to Kemptville Campus students.
Conny has an appreciation for the business component of the equine industry. She first became interested in event management while attending horse shows in Canada and the United States and was happy to have the opportunity to try event planning first hand, during one of her first year courses. She, along with a group of her classmates, organized a "Night at the Races" at Carleton Raceway as part of the course learning. Students coordinated the entire event. They contacted sponsors, sold tickets and booked buses. This valuable experience has since made Conny consider a career in event planning and management.
Overall Conny is very happy she was able to pursue a university degree focused on an industry she is so passionate for as she continues to enjoy riding and does so anytime she gets the chance. She is also completed a clinic to qualify her to judge at equestrian events.
Posted on September 18, 2014