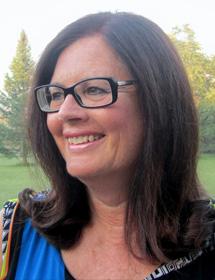 About
Anna joined the University community in 1974, when she was hired for a secretarial position by the Zoology Department. Since then, she has worked at the Arboretum, the Botany Department and the School of Landscape Architecture, which quickly transitioned into the School of Environmental Design and Rural Development (SEDRD) after she joined the team.
"I think that SEDRD is really special, because it's all about hands-on work with communities – whether it be through design work, planning or extension.  We connect our students with real situations, and the work that they do helps communities around the world." – Anna Gallina
Anna has been serving as administrative assistant for SEDRD since 1998. She is responsible for providing financial, human resources and administrative support to the director, faculty, staff and students in order to manage day-to-day operations of the School. 
Anna highly values community and has found ways to help people through her many volunteer activities. For the past 15 years, she has served as the United Way liaison for SEDRD, and also serves as OAC's United Way Co-coordinator.  In this role, she ensures that there is a canvasser for each OAC department and makes every effort to support their fundraising efforts. She has been involved in "Learn to Run" programs both on and off the campus for many years, and has also served as coach for the Guelph Special Olympics Track and Field. You will often see Anna running through Guelph neighbourhoods, with about 20 new runners, as she helps them reach their goal of completing their first 5K race.
Anna has received two President's Exemplary Staff Awards, the Community Service Award in 2008 and the Exemplary Team Recognition Award in 2010, for her outstanding work and involvement in the University community. 
Overall, she enjoys a great working relationship with her team in SEDRD, and loves interacting with the SEDRD students. She feels that their energy and creativity is what fuels her love for her career.
Posted on September 18, 2014