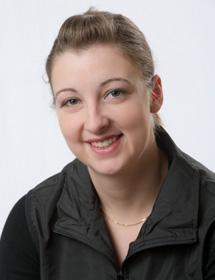 About
Amanda Macfarlane grew up on a farm with Clydesdale horses and started riding lessons at a young age. The Bachelor of Bio-Resource Management (B.B.R.M.) – Equine Management degree was an obvious choice for Amanda when deciding where to go to school, as it is the only program of its kind in Canada.
"The first few semesters of the program were really eye opening for me, and I discovered that there were so many different and realistic careers paths I could take." - Amanda Macfarlane
Amanda's time at both the Kemptville and Guelph campuses was eye opening for her in many ways. She had always envisioned herself owning and operating a horse breeding farm, but through her education she discovered the many different career opportunities available to her. During her degree she also developed a professional network and close friends from a diverse group of peers.
After second year Amanda took a role at Canada's Outdoor Shows as the company was running Canada's Outdoor Equine Expo at the time. She now works for Canada's Outdoor Farm Show full time and has held a couple different roles on the team. She is the special projects and livestock co-ordinator, and although she is working less with horses now she still utilizes key learning from her time at OAC. The business skills and knowledge gained from her dual focused science and business B.B.R.M. degree have definitely come in handy. In her current role she coordinates the show's livestock programming and is responsible for all of the animals on site for the three day show. She also coordinates the Official Show Guide and assists with other communications.
She is an active member of the Canadian Agri-Marketing Association, and linking back to her routes, Amanda is currently serving on the World Clydesdale Show committee.
Posted on September 18, 2014