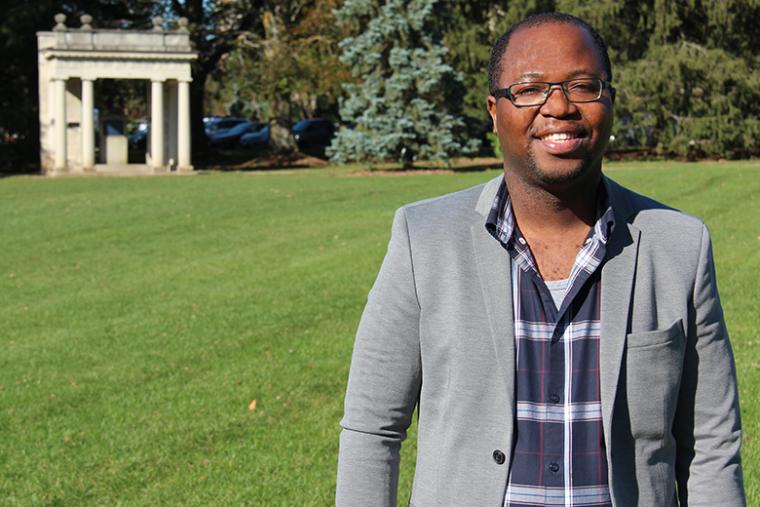 The Department of Food, Agricultural and Resource Economics (FARE) is pleased to welcome Sylvanus Kwaku Afesorgbor as an assistant professor in agri-food trade and policy. Afesorgbor began his role on October 2nd, 2017. 
In this position Afesorgbor will lead a high-quality research program, while teaching and advising students at the undergraduate and graduate level. 
"There is a lot of excitement about Sylvanus joining FARE," says Prof. John Cranfield, chair of the department. "His expertise in the economics of trade will help shed new light on emerging issues that are so important for the agri-food sector in Ontario and Canada. Sylvanus' understanding of development economics will also help to create new research opportunities within the department."
Afesorgbor's research interests fall broadly under two main specializations in economics; international and development economics. Specifically, his research program focuses on the international political economy of trade, globalization and development.
"The focus of teaching and research in the department has relevant policy-implication for the Canadian economy," explains Afesorgbor. "I am excited about the various collaborations between the department and many policy-relevant institutions in Ontario and Canada." 
"I look to conducting research that can bridge the gap between academic research and practical policy, as well equipping my students not only with academic theories but also practical applications of the relevant theories to real-world scenarios," he adds. 
Prior to joining U of G, Afesorgbor was a postdoctoral researcher in the Department of Economics and Business Economics at Aarhus University in Denmark. He completed a postdoctoral fellowship in 2016 at the European University Institute and received his Ph.D. from Aarhus University in 2015.