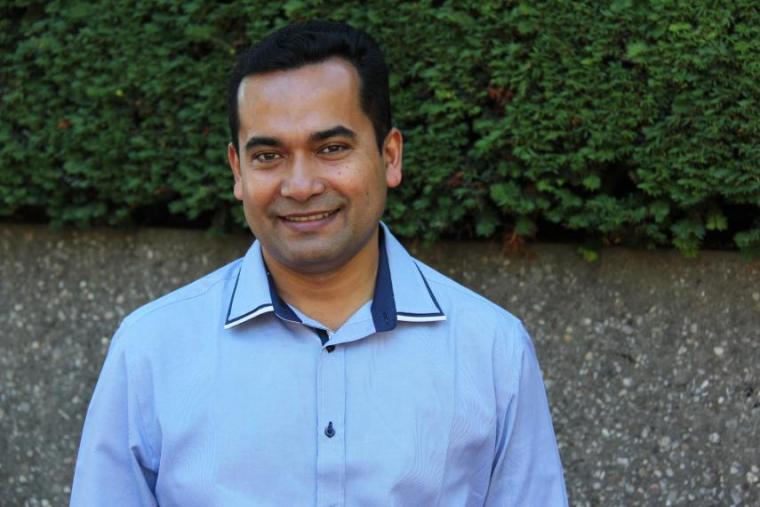 The School of Environmental Design and Rural Development [1] (SEDRD) is pleased to welcome Ataharul Chowdhury as an assistant professor in capacity development and extension. Chowdhury began in his role on July 1st, 2018. 
In this position, Chowdhury will lead an exceptional research program and play a key role in advising and teaching in the MSc Capacity Development and Extension program, the PhD in Rural Studies program, as well as the distance education undergraduate program.
"We are all thrilled to have Ataharul join SEDRD," says Sean Kelly, director of the school. "He comes to SEDRD with a tremendous background of education and skill. Ataharul has diverse experience in a variety of different contexts and brings expertise in extension and communication.  We are confident Ataharul will be an extremely valuable member of CDE and the SEDRD/OAC community."
Chowdhury's research seeks to advance the understanding and prediction of processes, mechanisms, and conditions that work for improving the livelihoods of land users in complex, remote and resource-poor contexts.  
"This is a great opportunity to reach my long-term goal of developing innovative and effective research and teaching-learning processes for various stakeholders," explains Chowdhury, "to better prepare them to tell their stories effectively and to make positive changes in their lives and in the communities they serve." 
Chowdhury completed a post-doctoral fellowship awarded by the Social Science and Humanities Research Council of Canada (SSHRC) with SEDRD in 2014. He worked alongside Dr. Helen Hambly, where he conducted research on social networking media in agricultural and rural development in Canada and internationally. He returns to the University of Guelph from the University of the West Indies in Trinidad and Tobago where he was an assistant professor in the Department of Agricultural Economics and Extension. Chowdhury received his Ph.D. from the University of Natural Resources and Life Science in Vienna. He has two master's degrees from Wageningen University and Research Centre and Bangladesh Agricultural University.
Chowdhury brings with him more than a decade of work experience in higher education, and the public sector. He worked extensively with non-profits and the private sector. He has published 30 peer-reviewed articles and has extensive teaching experience as a lecturer and graduate student supervisor. Recently, he developed a framework which is being  used by the FAO, EU and Agrinatura initiative − Capacity Development for Agricultural Innovation Systems – to strengthen capacity of agricultural innovation systems in eight countries in Africa (Angola, Burkina Faso, and Ethiopia), Asia (Bangladesh, Laos) and Central America (Guatemala, Honduras).