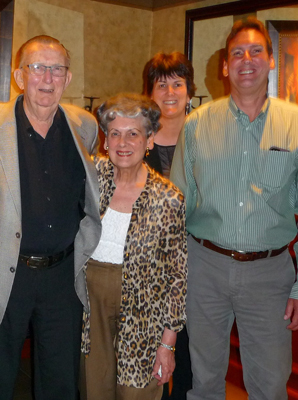 A new scholarship is available for students entering the Bachelor of Indigenous Environmental Science and Practice [1] (BIESP) program.
The $2,600 "Scandrett Family Scholarship in Indigenous Environmental Science" [2] will be awarded annually to a student entering the program who showcases strong leadership in volunteer activities within the environmental sector and/or the community.
The endowed scholarship was established by the Scandrett family to promote the engagement of Indigenous and non-Indigenous stakeholders in developing productive, sustainable and environmentally-sound land use practices and policies.
"When introduced to the new environmental program we were excited to be a part of an initiative that aligns with the national focus on diversity, inclusion, and social responsibility," says Stephanie Scandrett who created the scholarship with her brother Brad Scandrett (B.Sc. Zoology, 1985; DVM, 1990).
The first cohort of BIESP students will begin this fall.
Preference for the entrance scholarship will be given to students who are Indigenous (First Nations, Inuit and Métis). More information on the award and application process is available here. [2]
"We are very appreciative of the Scandrett's leadership support of this new program and its future students," says Jon Warland, associate dean - academic for the Ontario Agricultural College. "Being able to offer a specific entrance scholarship in the program's first year is amazing; it's a testament to the program's value and the Scandrett family's generosity."
Stephanie and Brad's father, Bruce Scandrett (BSc. Agriculture, 1957; MSc. Agriculture, 1959) started his career as a biology teacher and passed on his love of nature and the outdoors to his family.
"Due in no small part to Dad's influence, I've had a lifelong fascination with the natural world," shares Brad.
Bruce and his wife, Sal, also valued education, impacting Stephanie and Brad's decision to support scholarships at the University of Guelph.
"Our parents set up university funds for Brad and I before we were able to walk, so there was no doubt that university was the path set for us," Stephanie says. "Our success has been largely due to the knowledge, discipline and life experiences gained through our university studies."
The family has also established the "Scandrett Family Scholarship in Veterinary Medicine" [3] which will be awarded annually to an Indigenous (First Nations, Inuit and Métis) student who is enrolled in the Doctor of Veterinary Medicine (DVM) program, with demonstrated volunteer experience working with wildlife or related to wildlife health.