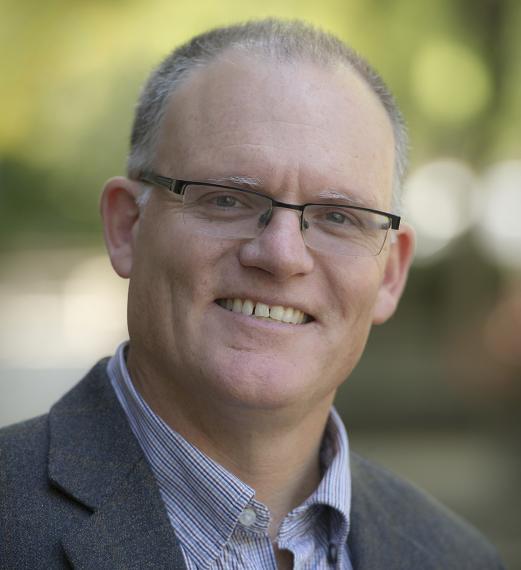 Dr. Hugh Earl [1] has been reappointed as chair of the Department of Plant Agriculture [2] for a five-year term beginning September 1, 2022. 
"Hugh has been a steadfast and caring leader for the department and he has been a strong example of leadership needed during the pandemic," says Rene Van Acker, dean of the Ontario Agricultural College. "We are so grateful that Hugh is willing to continue to serve in this leadership role for a very large and complex department, that is important to so many agri-food stakeholders."
Before beginning the new five-year term, Earl will be taking an administrative leave from January 1, 2022 to August 31, 2022. Dr. Eric Lyons [3], associate professor and director of the Guelph Turfgrass Institute, will be acting chair during his leave.
"It is great to see Eric step in and serve the department as acting chair," says Van Acker. "He has proven leadership abilities and will be a welcome addition to OAC's leadership team while Hugh is on leave."
Earl's reappointment follows an overwhelmingly positive internal review conducted by faculty, staff and students.
As a crop physiologist, he joined the department in 2003. He was first appointed chair in 2017, after serving as interim chair for a year. Earl has led transformational growth for the department, including expansion of the Bioproducts Discovery and Development Centre, realignment of the Guelph Centre for Urban Organic Farming, completion of the new Guelph Turfgrass Institute and the reintroduction of the crop science and horticulture majors in the B.Sc. (Agr.) program. Earl also oversaw faculty renewals and the hiring of five new faculty for the department.
During his next term, Earl will continue to lead equity, diversity and inclusion efforts and support ongoing faculty renewals and staff hiring. He will support program enhancement and development with a focus on graduate programs.