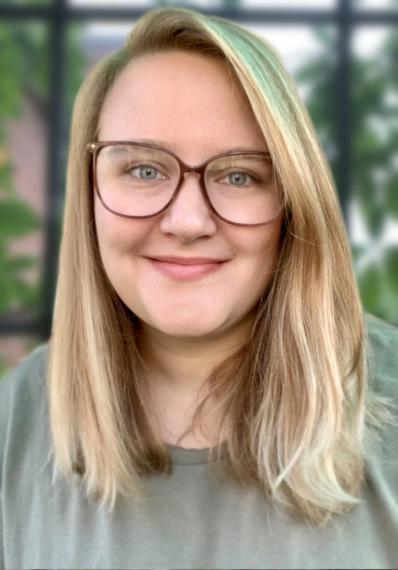 The Department of Food Science is pleased to welcome Alice Marciniak as assistant professor in dairy science. Marciniak will begin the role on January 4, 2022.
Marciniak will develop a high-calibre research program, with a focus on dairy science, while teaching undergraduate students in the B.Sc. food science major, specialized graduate courses in dairy chemistry and technology, and supervise graduate students.
"We are excited to have Dr. Alice Marciniak join the Food Science Department," says Dr. Lisa Duizer, chair of the department. "Alice enhances our research expertise in dairy science and allows us to continue our leadership in this area. She has already begun networking and developing research proposals with an aim to provide to the dairy and food industries innovative and sustainable technological solutions to improve the quality of raw materials and final products."
Marciniak's research focuses on understanding the interactions between food components, specially proteins during processing to produce new ingredients and evaluate their functionality and in-vitro digestibility.
Marciniak is interested in exploring the mechanisms involved during the transformation, from dairy sources into functional, nutritional, high-value products and ingredients. 
"I am really looking forward to this new appointment, especially to teach, supervise and mentor the next generation of researchers by transmitting my passion for research applied to food," says Marciniak. "I strive for raising the interest of the student to pursue their journey in research and to train highly qualified personnel (HQP) with the desire to improve the food sector." 
Marciniak is currently a postdoctoral research fellow at the Faculty of Agriculture and Food Sciences at Laval University. She holds a PhD in food science from Laval University and a M.Sc. from Lille University in France. She has published 19 peer-reviewed papers and four book chapters.