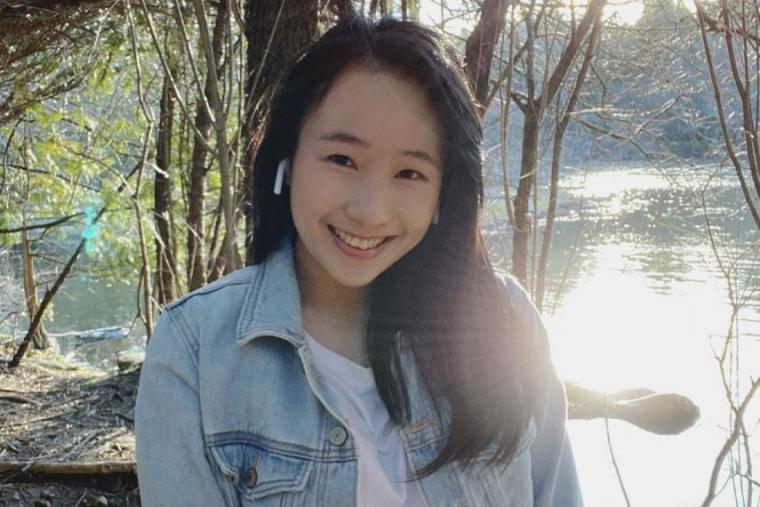 Coey came to Guelph from Hong Kong to pursue her interest in a food career. After four co-op placements she's learned a lot about the different career opportunities and what she enjoys most. She's also learned a new city, a new language and how to get out of her comfort zone to make great friends.
Name: Hing Yee Pat (Coey)
Program: Food Industry Management
Year of Study: 3rd
Hometown: Hong Kong
---
Why did you decide to study at U of G? 
I began to grow an interest in food science when I was in Grade 11. Knowing the University of Guelph has one of the best programs in food processing and other related topics, my first thought was to apply to the Food Science program. However, I realized that Food Industry Management offers different perspectives in the food sector. I could have the option of taking food science courses, as well as understanding the agriculture industry in Canada. Therefore, I decided to pursue my degree in Food Industry Management to obtain the best of both worlds!
What do you like about your program?
As mentioned above, I love that Food Industry Management (Co-op) provides me a versatile perspective on the food and agriculture industry and how the two are related closely. I believe learning both sectors in university could significantly enhance my understanding of the current trends and operations. In addition, the co-op program delivers an advantage for me to experience different positions in the industry. With practical experiences in the workplace, I get to develop my skills and personal growth throughout the co-op work terms.
In what ways are you involved on campus?
I have been in a competitive dance team, "Gryphsteps [1]," since my first year. My teammates and I usually practice twice a week, rehearsing for upcoming dance competitions or learning choreography for fun. Additionally, I am grateful to be part of the 2022-2023 Undergraduate Program Committee for the Bachelor of Bio-Resource Management.
Do you have a favourite class or professor?
One of my favourite classes would be FOOD 4400 (dairy processing) by Prof.Goff. I was fascinated by the process and science behind making a variety of dairy products. In addition, we had cheese and ice cream labs, which were so much fun.
What residence did you live in during first year?
East Residence. I had the best time there during my first year as it is located near the Arboretum, where I love to go on walks to relieve stress and be close to nature. Also, I could cook my own meals and set my own pace of lifestyle.
Where is your favorite spot to hang out on campus?
My favourite spot to hang out on campus is Starbucks at the Library. Usually, it is super crowded on weekdays, but I love sitting by the window, enjoying my favourite combo of a light snack and coffee while studying. Although school can be stressful at times, this place gives me a chill vibe, which makes me feel less stressed about it and I can be productive.
What is an unforgettable university experience you've had?
Surprisingly, my most unforgettable university experience would be the mundane study sections at the University Centre! I often hang out in the airplane lounge with my friends. We mostly chill and study together, but that is how I spend the most wonderful time with friends, and I would immediately think of the memories there if someone asked me how I spend my time at the U of G.
Tell us about your co-op placements!
My co-op work terms have been in Canada and Hong Kong. With the flexibility of achieving co-op work terms at different locations, I secured positions in the manufacturing and quality assurance departments at the same company in Hong Kong for 8 months. As for Canada, I worked at a local café as an operation assistant and at a food processing co-op student for 4 months in each position. The four jobs are all very different and challenging. However, I was ready for challenges and was able to broaden my horizon after overcoming the fear of the unknown. Besides, the co-op placements help me see a bigger picture of the industry's functions and the cultural differences in several countries. 
What is the activity that makes you happy, or relieves stress?
I love to go on walks in my spare time. I would explore trails around the neighborhood and take photos of the beautiful scenery to destress. Dancing has also been one of my hobbies since Grade 7, and I love to create choreographies in my room whenever I have time. 
What are your goals after graduation?
I am most effective working outside the office, which I realized from my co-op work terms. Hence, I am interested in starting my career in the field, such as working with plants or on a local farm. With a humble beginning, I would like to build my skillset and work in sustainable farming. 
What piece of advice would you give to your high school self?
I would advise my high school self to initiate conversations with others. I used to be introverted and quiet when I first came to Canada, which gave me a hard time blending in with other students, in addition to the language and cultural differences. However, I was able to make more friends when I was comfortable getting out of my comfort zone and found speaking in a second language (English) less intimidating.
What's one fun thing about yourself?
I am a textbook of INTJ personality type [2]!