Exploring Study Abroad in The Global South

Exploring the Global South Presentation
Check out the recording of our Global South presentation and hear from a student who spent a semester studying abroad in Ghana!
Studying in the Global South
Check out what past U of G study abroad participants have to say about studying in the Global South.
Explore Other Study Abroad Ambassador Profiles
You can also use our Program Search Tool to see which universities we have partnered within this region and find links to visit the partner university website to learn more about how it can fit into your degree. Using the search tool you can find information about the semester dates, courses offered in English, residence, and more.
Movies, Documentaries, and Books
An entertaining and fun way to get to know a culture could be through movies, documentaries or books. There are many popular films and books gaining lots of attention and visibility, and with the number of streaming platforms available ​through your U of G central ID​, students can access various films about the Global South. Grab some popcorn and check out these options:
There are many popular books from or about this region that are gaining popularity and worth the read such as:
Some books by Indian Authors:
The White Tiger - Aravind Adiga
The Great Indian Novel - Shashi Tharoor
The Palace of Illusions - Chitra Banerjee Divakaruni
Some well-known American Books
The Great Gatsby - F. Scott Fitsgerald
To Kill a Mockingbird - Harper Lee
Little Women - Louisa May Alcott
The Catcher in the Rye - J.D. Salinger
Explore Kanopy Explore Audio Cine Films Explore UofG Streaming Options
Arts & Culture
Google's Arts and Culture site can help you to explore museums, cities, history, and culture. Here are some samples of the Oceania features you can explore from the comfort of your own home!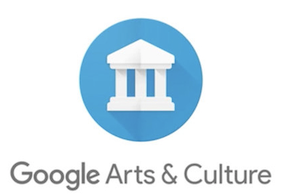 Restaurants and Recipes
One of the most exciting parts of learning about a new culture is trying new foods! Food is an important part of the culture and is an expression of cultural identity. If you are looking to practice your cooking skills, here are some recipes from the Global South for you try out:
Music
Explore the sounds of the Global South with this playlist!