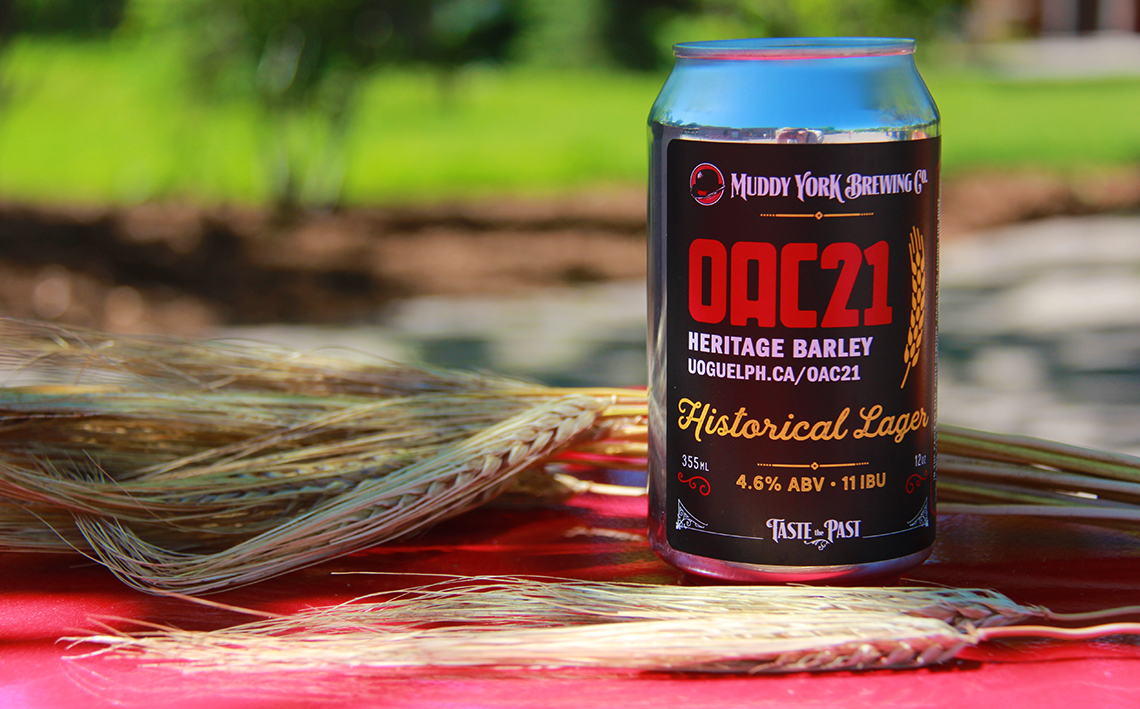 A piece of Ontario brewing heritage has been brought back for today's beer lovers: OAC 21 barley.
OAC 21 was once the most prevalent barley grown in Ontario from the 1910s-1950s but today's craft breweries are bringing OAC 21 back to life. 
Craft brewers are the perfect venue to serve up this uniquely local ingredient as their small batches allow for local ingredients on a smaller scale. OAC 21 provides everything a craft brewer could want in a barley - disease resistance, quality malting and strong connections to Ontario's brewing roots.
The History
The story of OAC 21 began in 1888, when plant breeder Charles Zavitz began to search the world for the best variety of barley. 
Zavitz was a researcher and plant breeder at the Ontario Agricultural College and was also a member of the first Bachelor of Science in Agriculture degree class at the college.
For the next 20 years Zavitz, worked to breed, grow and experiment with different kinds of barley he obtained worldwide. 
In 1903, Zavitz alongside other OAC researchers discovered an outstanding plant in the 21st row of their research plots. Hence the name "OAC 21". 
The offspring of the plant continued to be successful, and in 1910 OAC 21 barley was first introduced to Ontario farmers.
Following its release, OAC 21 became the principal variety grown in Ontario and stayed that way for nearly 50 years due to its disease resistance and proven excellence as a malting barley.
Production expanded to western Canada, as well as abroad, and OAC 21 became popularly known as the "grandad of malting barley." In fact, most modern Canadian malting barley varieties can be traced back to OAC 21.
By the 1960's OAC 21 could no longer keep up to the needs of farmers and large beer companies and it was replaced by higher-yielding barleys. 
The Revival
Today, the reintroduction of OAC 21 into Ontario farm fields and brews has been led by Duane Falk, professor emeritus and cereal breeder at the University of Guelph.
Be sure to visit and taste OAC 21 beer at these locations:
The Taste
When it was first introduced, OAC 21 was seen as superior for its high yields and high malting quality, which made it ideal for farmers and brewers.
Today brewers and beer lovers have this to say about OAC 21 beer: 
"gives a mild malted cereal flavour"
"hints of smokiness"
"makes a well-balanced beer that would be great drinking on a hot summer's day"
"light and refreshing"
"a crowdpleaser"
Further reading: