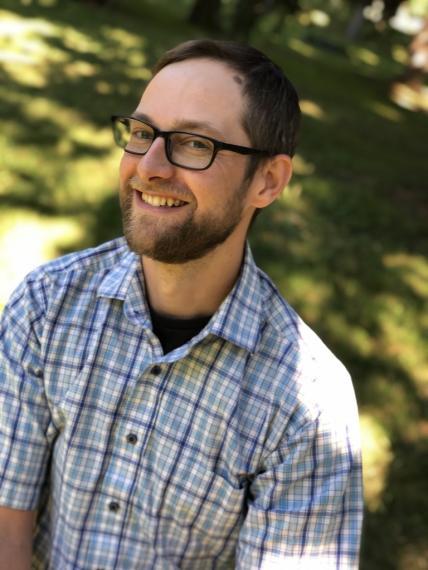 The Department of Plant Agriculture and the Ontario Agricultural College (OAC) are pleased to announce Michael Smith as the new Guelph Centre for Urban Organic Farming (GCUOF) farm coordinator. He began in the role on May 20, 2021.
Smith will manage day-to-day farm operations, including planning and preparing materials for the cropping season. He will work collaboratively with a variety of GCUOF stakeholders, recruiting staff, supervising interns and volunteers and play a key role in enhancing the GCUOF educational and outreach activities. Smith will report to Dr. [1]Kim Schneider, the GCUOF faculty supervisor [1].
"As a former production supervisor and farmer at the Ignatius Farm for nearly 10 years, Mike has a solid background in organic vegetable production from planting to post-harvest activities," says Schneider. "His enthusiasm and passion for teaching people of all backgrounds about sustainably growing food is sure to make him a great addition to OAC teaching, research and outreach programs and to the greater campus community."
Smith joins OAC from the Green Organic Dutchman where he was the cultivation supervisor and lead. Prior to that, he was the production supervisor and farmer at the Ignatius Farm in Guelph. He brings extensive experience in organic agriculture, project management and community outreach. He received his B.A. in political science with a focus in agricultural policy from McMaster University and post-graduate certificate in project management from the University of Toronto.
"I am excited for connecting with students and staff to help facilitate teaching and research in the field of organic agriculture," says Smith. "To further integrate GCUOF with student research, university classes and to work with university and community partners to grow nutritious food and to build the reputation of GCUOF as a leader of certified organic research in Ontario. "