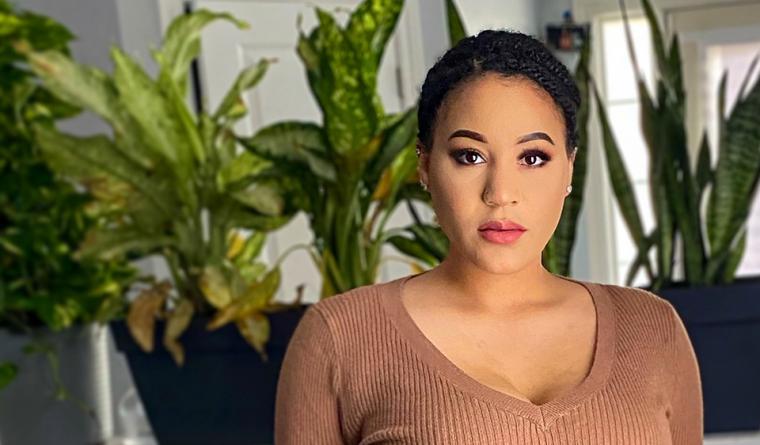 Anetia Camacho
Medical Laboratory Technician
Bachelor of Science, Animal Biology [1]
Anetia Camacho is a graduate from the Bachelor of Science, Animal Biology program. She is a Medical Laboratory Technician for Public Health Ontario where she contributes to COVID-19 testing and diagnostics. We recently chatted with Anetia to learn more about her role and experience at the University of Guelph.
---
Tell us about your employer.
Public Health Ontario (PHO) helps keep the people of Ontario healthy and safe. They provide scientific advice and support to healthcare-related sectors. PHO Laboratories specifically provides clinical and environmental testing for Ontarians, hospitals, and public health units.
Tell us about your role.
I work as a laboratory technician in a medical lab. The majority of my job is performing molecular COVID-19 diagnostics. However, I also help in other areas of the laboratory such as high-volume testing and delivery and specimen handling. 
What is the most rewarding part of your job?
It is very rewarding to know that I contribute to such a vital part of the diagnostics process. My team and I are able to get test results out to hospitals and clinicians in a timely manner, which helps keep their patients healthy and safe. 
What does a typical day look like for you?
The first thing I do when I start work is to perform all the necessary daily maintenance on the laboratory equipment and machinery. I also spend a lot of time cleaning and decontaminating the testing areas. I then perform sample preparation, extraction, and RT-PCR (reverse transcription polymerase chain reaction) on hundreds of patient samples. Then, I can co-analyze the PCR (polymerase chain reaction) results to determine if the samples are positive or negative for SARS-COV-2.
Why did you decide to study at the University of Guelph?
I loved the fact that the University of Guelph is one of the top research-intensive schools. Also, I really wanted to study animals and the animal biology program is one you can't find at any other university.
What is an unforgettable experience you had while at U of G?
When I was a first-year student, the Gryphon Pep Rally was an amazing experience. Everyone came together to support the University, dressed up and showed incredible school spirit. I remember all the different residences were taught dance routines from the Resident Assistants and we performed them on the field in front of everyone. That was a really cool and fun day!
What's a piece of advice you'd like to share with current students?
I think it's very important for students to go out and get experience in their desired field before they graduate. While I was an undergraduate student, I gained a lot of experience by participating in a work-study program and a research project, and by working as an undergraduate research assistant. Having all this experience really helped me find a job soon after I graduated. 
How has your B.Sc. Animal Biology degree influenced your career?
From my animal biology degree, I learned a lot about genetics, diseases, and immunology from various courses. These courses really piqued my interest in laboratory work. Also, having This type of background knowledge is crucial while working in a medical laboratory.