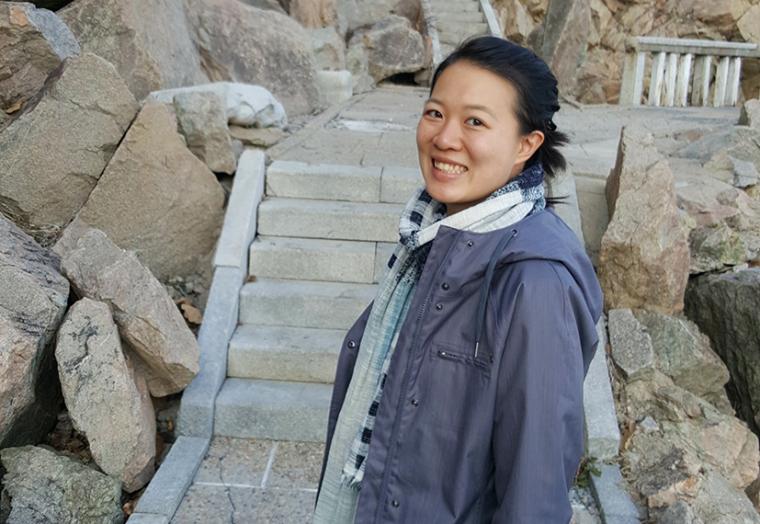 Carol Chui lives and works in one of the world's most secretive states: the Democratic People's Republic of Korea, or known to most as North Korea.
She moved to the capital city, Pyongyang, two years ago to work with the United Nations World Food Program (WFP) as a food technologist.
"Every country faces its own issues," she says. "There are three sides to this country. There is the dramatized media view, there is how the country presents itself, and then there is the real thing. There is food insecurity and under-nutrition, and that's why we are here."
Carol works in the WFP's nutrition assistance program. The program supports local production of specialized nutritious food for Korean children and pregnant and breast-feeding women, helping to reduce malnutrition in targeted areas.
Since 1954, the North has been challenged with producing enough food. Its harsh climate, mountainous terrain, recurring natural disasters and insufficient arable land limit agricultural production.
Despite efforts to achieve self-sufficiency, the country faced food and energy shortages, compounded by political and economic isolation, that led to a severe famine in the 1990s.
"That's when the government opened up to humanitarian organizations," says Carol. "Ever since then, we've been working here."
Out of the country's population of 24.8 million, 10.3 million North Koreans are undernourished, according to a 2017 report by the Food and Agriculture Organization of the United Nations.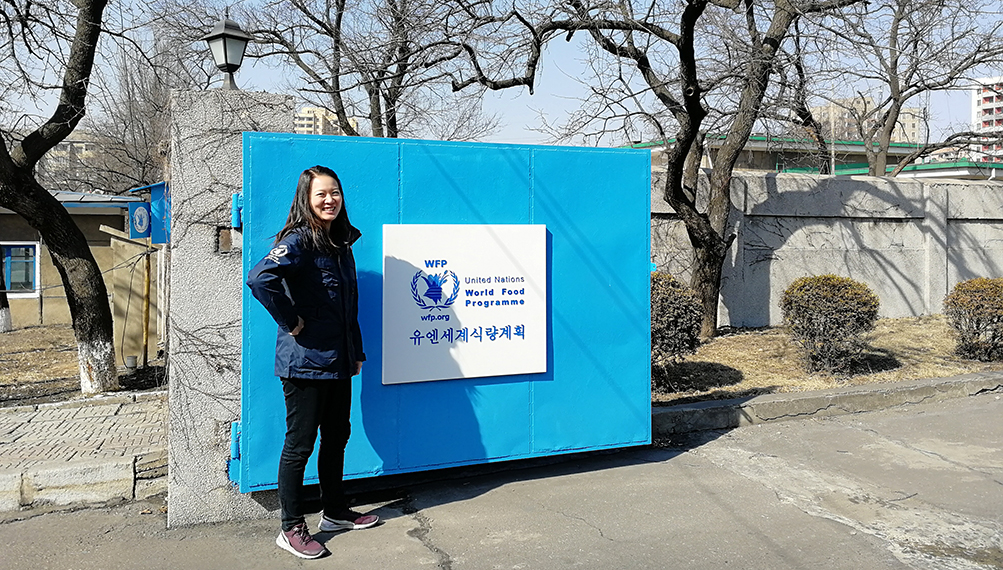 As part of its nutrition program, the WFP supports 11 factories producing foods fortified with fats, protein, vitamins and minerals. Carol's team ensures food safety and quality and tracks commodities through the supply chain.
"Our goal is to improve the current food safety standard by strengthening local capacities. We hope that one day we won't need to be here anymore, which aligns with the government's philosophy of complete self-reliance."
She verifies stocks, receipts and distribution, monitors conditions of warehouses and manufacturing practices, provides technical support and trains factory staff.
Procuring necessary ingredients, packaging and spare parts is challenging, especially since 2017 with international trade sanctions placed on the country following North Korean missile testing, she says.
Extra inspections mean delays, and obtaining factory parts has become especially difficult because items like steel products have been banned. Getting basic supplies like printer ink and food commodities takes more time, and banking challenges make it difficult to pay suppliers. Receiving a cheque from Pyongyang comes with added complications.
Explaining that the WFP delivers food to hospitals, nurseries, orphanages and kindergarten programs, she says "any break in the program would set back their nutrition". The program must be consistent to have a positive impact.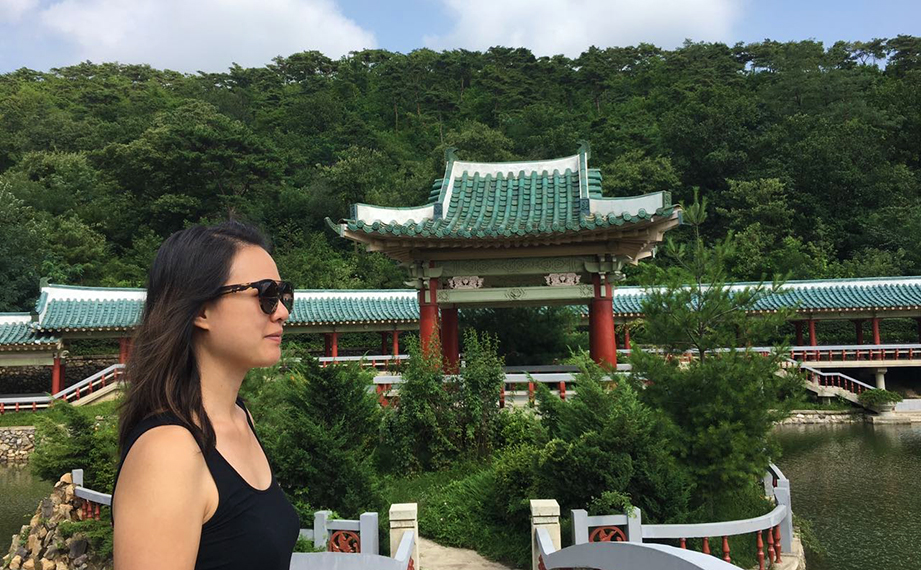 Carol says her strong technical foundation acquired at the University of Guelph, coupled with a heart for humanitarian work, has equipped her for this challenging role. Still, her work can be isolating at times.
She lives in one of two main compounds for international workers. Interactions with Koreans are restricted to business, and the international community in Pyongyang is very small.
"Another challenging part of working abroad is that I miss a lot of important milestones and celebrations of my family and friends -- weddings, births, anniversaries. What is necessary to get me through the most difficult times is a reminder of my purpose and to have a sense of humour."
She also reminds herself of the rare opportunity to improve people's lives through her food science training.
"I have always wanted to travel around the world," says Carol, who was born in Winnipeg and grew up in Toronto. "I never imagined that I would be working in places I'd least expected, while fulfilling my passion to help and support others using my skills and knowledge."
Note: Carol Chui participated in this alumni interview in her personal capacity and not in representation of WFP.
This article was originally published in the LIBRANNI 2019 / Vol. 1
| | |
| --- | --- |
| | Read more: |
| | Read more: |