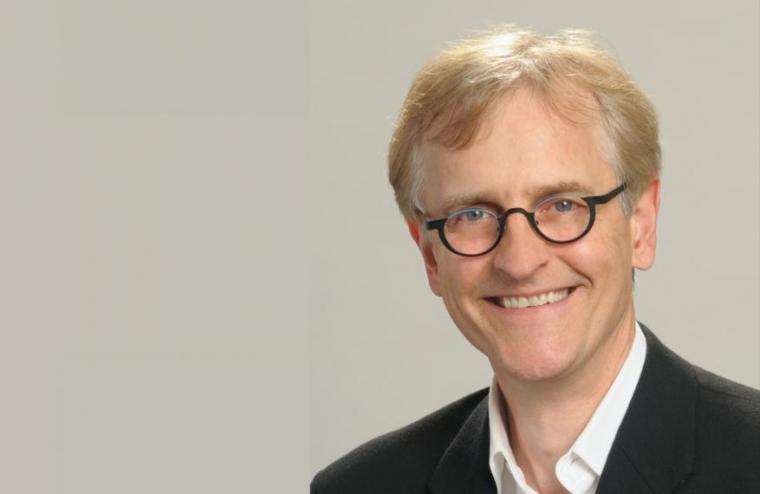 Christopher Naese graduated with a B.Sc. Agr. in Dairy Science in '85. He was one of rare co-op students at the time, but his work experience helped him land a job that set him on a prosperous and exciting career trajectory. Today he's the Vice President of Business Development for Florida Food Products and took some time to share insights on food industry business trends.   
What's been your career path since graduation?
While I loved the science of food and considered a product development position upon graduation, I decided on taking a technical sales role instead. From there I moved into product management for a line of ingredients from Europe, then to Oregon to manage the develop and marketing of a specialty line of fruit and vegetable powders, back east to Chicago where I held a variety of management positions ranging from business industry manager to global key account director for a couple of large flavor and food ingredients firms. Finally, I got a call from a recruiter who was looking to fill my current role with someone with a broad industry background who could deal with the fast-paced environment of a private equity owned business.
My current role was established to take the business into new products and markets along with renovating the look and feel of how the company presents itself to the world. I also oversee the R&D group which is building out a larger, "clean label" ingredients portfolio through innovation and acquisitions.
Tell us about Florida Food Products.
Florida Food Products was founded by a local family in the early 1950's as an orange juice concentrating business. Over the years the operations evolved and expanded into vegetable juice blends, liquids and powders. To coincide with the trend toward more natural products, Florida Food Products perfected the production of naturally derived meat curing agents through the fermentation of nitrate rich vegetables such as celery.  This set into motion a move to more added value, naturally derived functional food ingredients that is driving growth at the company today.
What exactly is the ingredient industry?
The modern food industry relies on a vast network of ingredients providers that help food products taste great, stay fresh through sometimes vast supply chains, are safe and affordable. The ingredients range from simple spices to functional materials like cultures, proteins, natural colors, etc. 
What are some of your favourite projects that you've worked on over the years?
I would say being part of a team that developed a collection of dried vegetable ingredients that were prepared using culinary processes like sautéing and roasting. They are used by food product developers to deliver authentic flavors on an industrial scale. Another was helping a client develop and launch a probiotic containing blended juice. That was a very complex undertaking!
You've mentioned "clean labels"; what is that?
This is a huge area of debate, as there are different versions. It used to be simply a natural flavour, but consumers and others have scrutinized this. Even though they are coming from natural places, are they what nature would serve? I would say a "clean label" is deriving flavour from whole food type ingredients or derivations of it. Consumers want to read and understand what is on the label.
Everything can be described chemically, but consumers are so unsure of the food industry and what is in their food, it's been pushed to an extreme. They don't want to see any chemicals in the ingredients. They only want to see ingredients that are the same as those you might find at the farmers market. Or they want to see legacy processing, like fermentation. It's a process but one that has a long history. That's why we're are seeing a resurgence in pickling and a boom in fermented drinks like kombucha. These techniques incorporate food science in ways people can relate to.
What are some big trends in food right now?
Consumer interest in plant-based products, or alternative proteins, both for sustainability and health reasons is big. Also, cell-based meats. I recently heard of a company that is growing fish cells in a lab to respond to the issue of overfishing. Growing and cultivating cells for meat in a lab is very big right now.
Understanding where food comes from, what's in it and how it's prepared is also important to consumers. There is a real tension between these highly engineered plant-based products, with a simultaneous desire for "clean labels". These plant-based simulated meat products are counter intuitive because they are not "natural" at all and some use GM technology. It's a strange fork in the road.
Also, legacy food brands are struggling to stay relevant as nimble, small, relatable firms are attracting consumers looking for healthy, interesting and exciting food products. We are getting more requests for organic ingredients from these legacy customers who are facing tremendous pressure to meet new consumer demands. This can be a challenge because you really have to plan ahead to be able to source the raw organic products.
What trends do you expect to develop in the coming year?
The continued evolution of plant based and "clean label" products. Food as part of a healthy lifestyle will continue to drive products to include more fiber, phytonutrients and maybe even CBD!
One of our current initiatives is lactic acid fermentation. We are using it to ferment fruit and vegetable products into more pleasing products. Beet root juice is healthy, but it has a very polarizing taste. When you ferment it with lactic acid bacteria, you create a nice fruity flavour. If you closed your eyes you might think it was a raspberry. We are also looking at fermenting mushrooms as a better natural flavour enhancer for savoury food applications.
Another interesting area of research is creating new anti-microbial compounds through fermentation. Our customers want to "clean up" their labels and remove chemical preservatives, but their products still need to have a shelf life and be safe.
What's some advice you'd share on launching a food business?
If you have a passion for an idea, reach out to your network to get advice on how move it forward. There are many great resources out there, especially now with the incubator model that can nurture an idea, from funding to product development, manufacturing, marketing and distribution.
What's a mistake you've made, but that taught you something important?
In my career I joined a family owned company, because I saw it as a nimble and effective player in the food industry, and it was. But I was not part of the family and it became hard to manage ideas and projects. If someone in the family didn't like an idea, it didn't proceed. When taking a new job, you need to visualize the culture of the company. The corporate model is often methodical, deliberative and you work within guidelines and structures. Smaller start-up companies live in ambiguity and constant change and sometimes decisions are made emotionally.
Do your research on what a company stands for. It's a lot easier now to get a feel for a place through on-line research and social media sites such as LinkedIn and Glassdoor. Each company has different character, figure out what it is. Do as much as you can to probe and ask good questions in the interview about the company's priorities and decision making process. This is important as you can be really unhappy if the way decisions are made or how the office environment works doesn't align with your values.
This article was originally published in the LIBRANNI 2020 / Vol. 2 [1]
Read more:

 

Read more: