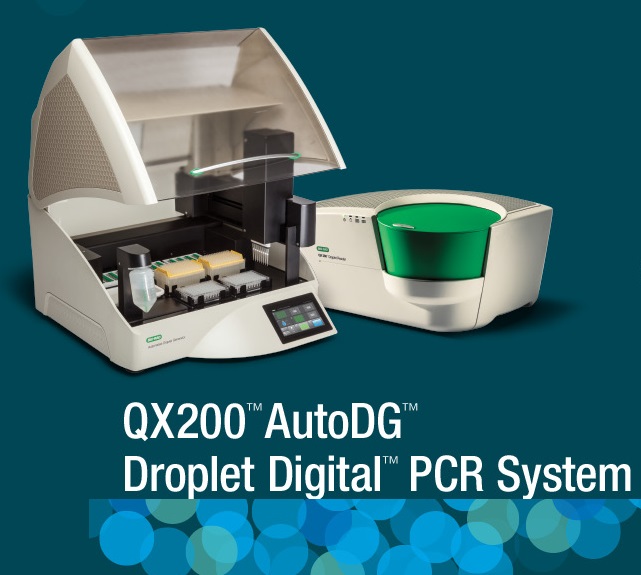 Droplet digital PCR provides absolute quantification of target DNA or RNA molecules without the use of standard curves and can be run with EvaGreen or hydrolysis probe-based chemistries.
The BioRad QX200 combines water-oil emulsion droplet technology with microfluidics. The AutoDG droplet generator partitions each sample into 20,000 uniform nanoliter-sized droplets and a droplet reader bundled QuantaSoft™ software count the PCR-positive and PCR-negative droplets. ddPCR could be used to:
Small fold difference, enable to measure 1.2x difference.
Rare targets, low gene expression, low abundance microRNA and single cell analysis
Absolute quantification
Strong inhibition in samples.
Following image demonstrates the main steps in ddPCR.

Request Form: https://www.uoguelph.ca/aac/facilities/genomics/documents/aac-ddpcr-request-form