MS Sample Submission Workflow
Notices:
Some services are no longer available due to staffing issues please conract the facility.
New Instrumentation installed including Thermo nLC Exploris 240 for quantitative protomics, a versatile Waters LC Synapt Q-Tof with ion mobolity and a Bruker LC EVOQ Qube triple quadrupole MS for small molecule quantitation.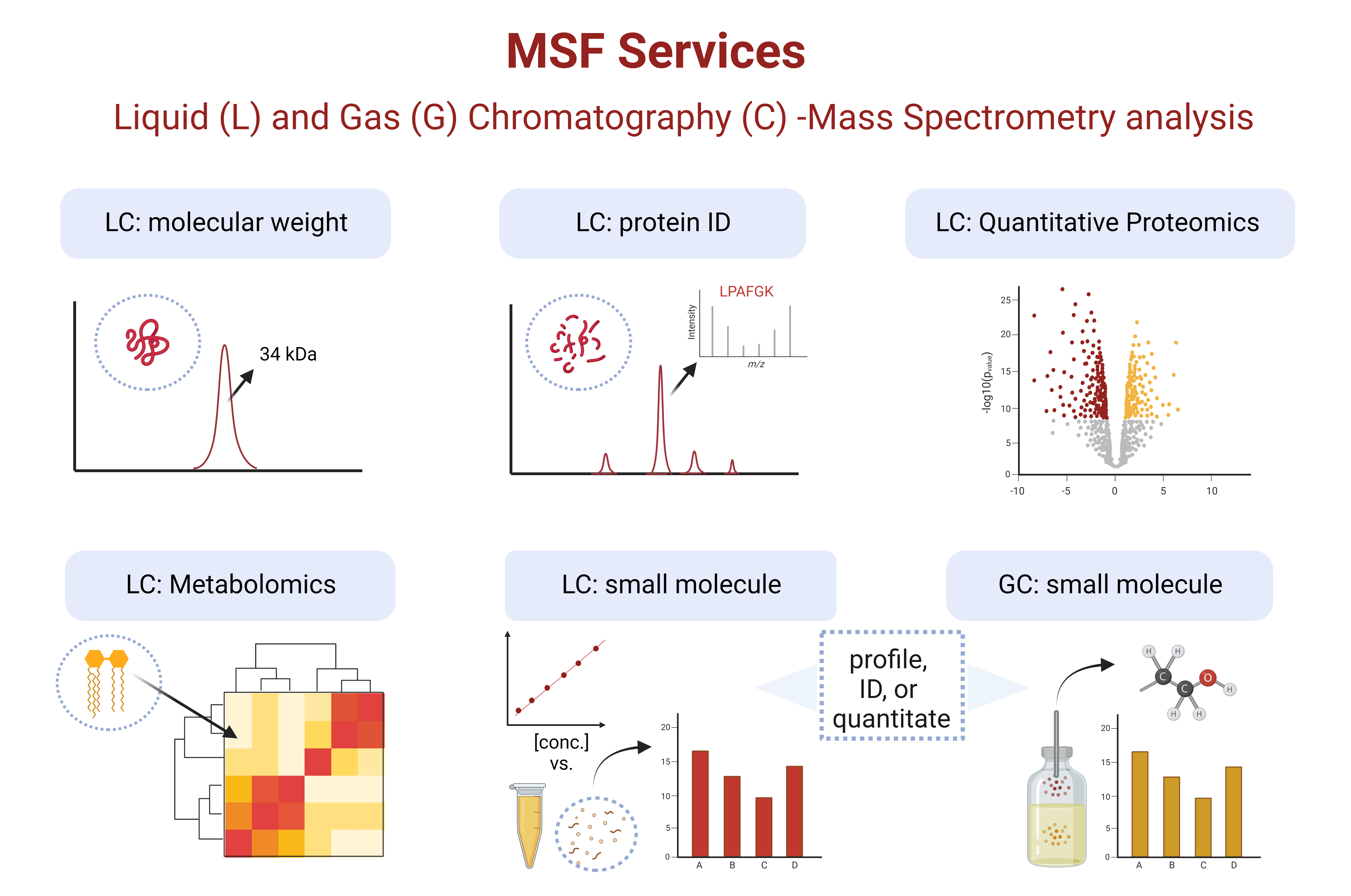 The Mass Spectrometry Facility provides mass spectrometry analysis to researchers, and assists in the development and analysis of mass spectrometry experiments.
Submission forms can be found on the MS services page under the corresponding service.
Routine Submission:
The MSF lab is located in the Science Complex first floor room 1205. Door is locked but there is a bell.
For sample submission contact dbrewer@uoguelph.ca, send submission form with billing code and approval and any analysis details by email.

Drop samples in dropbox on cart outside the lab

. MAKE SURE THEY ARE LEGIBLY LABELLED. Notify of drop off by email to dbrewer@uoguelph.ca.
Results and/or raw data will be emailed to you.
Any consultation will take place by email to dbrewer@uoguelph.ca or arranged video conference.
Please be patient as we expect longer turnover times.
PLEASE READ BEFORE YOU SUBMIT...
Success of the analysis depends on your sample preparation
Fees are charged per sample submitted, regardless of data quality.  How to get the most out of your mass spectrometry analysis.
Salts, detergents, non-volatile buffers can interfere with ionization.  If you have those things in your sample, you may need to desalt.  Otherwise, you may not see your analyte in the spectrum.  Learn more about buffers
We need to know the concentration of your sample.  For proteins: number of base pairs, codons, and grams/mL are not helpful.
Small compounds ionize BETTER than large compounds.  If you have a mixture of small and large compounds, the small may suppress the ionization of the large.  You may need a higher concentration of high MW sample than small MW sample for good signal
Peak height does not equal Quantity.  The height of a peak on a spectrum is actually related to the ionization ability of the compound which gave rise to the peak. The better the ionization, the more intense the peak.
Services and prices apply to University of Guelph clients only.  Any external clients should contact Dr. Dyanne Brewer for more information.